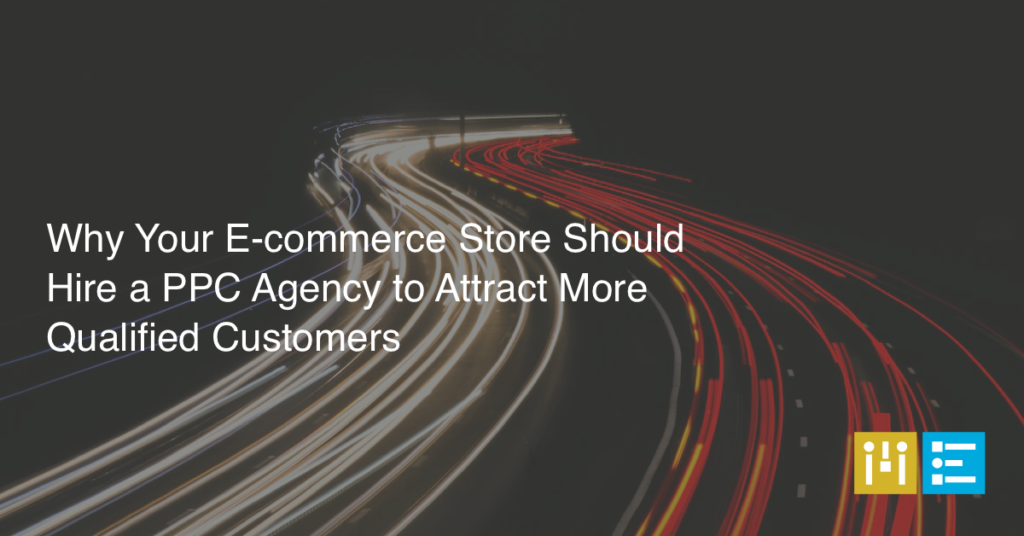 Why Your E-commerce Store Should Hire a PPC Agency to Attract More Qualified Customers
As an e-commerce store owner, you're constantly looking for ways to expand your customer base and boost sales. With increasing competition in your industry, it's essential to explore efficient marketing strategies that help your business stand out. You likely know PPC (Pay Per Click) or paid traffic can drive more targeted traffic to your online store and attract qualified customers.
But managing a successful PPC campaign can be complex and time-consuming. That's where hiring a PPC agency comes into play. It's highly likely you may have already gone down this road by trying to watch YouTube videos on how to run a PPC campaign or hiring a freelancer to set up some Google Ads campaigns for you to no real avail. Talk about a waste of time and especially money! That hurts when you're trying to make every marketing dollar count.
I don't want to patronize you by painting a picture of how easy this can be for your business. It's actually a good thing if you've tried and failed (or learned, really) what hasn't worked when it comes to using PPC for your online store. So you're here now and you're ready to hire an agency to help give PPC another shot, or audit and optimize your ads for more effective results. Let's go ahead and jump in.
Here are 6 keys you should consider when looking for an agency to help your online store with PPC.
Expertise and Experience
A professional PPC agency brings years of experience and industry expertise to the table. They understand the intricacies of search engine advertising platforms like Google, Amazon, and Bing Ads and have developed proven strategies for optimizing campaigns. By leveraging their knowledge, a PPC agency can help you avoid common pitfalls and implement best practices that drive better results.
You also should request an audit of your website and ad campaign to gather feedback on what bright spots and missed opportunities you have to take advantage of right out of the gate. That is if the agency doesn't already have this as a part of its process.
Access to Advanced Tools and Technologies
Managing a PPC campaign involves researching keywords, monitoring ad performance, and making data-driven decisions to refine your strategy. This process requires access to advanced tools and technologies that can be expensive and time-consuming to learn. A PPC agency already has access to these tools and knows how to use them effectively, ensuring that your campaigns are optimized for maximum impact.
Be prepared for an agency to use your data within its tools by making sure you are well-optimized and annotated inside your Google Analytics account so there is useful information to consider while onboarding your website. It might be a good idea to wait on upgrading to Google Analytics 4 before hiring an agency to help with PPC.
Time and Resource Efficiency
You likely already feel it as a busy e-commerce store owner, your time is BEYOND stretched and valuable. Managing a PPC campaign in-house can be a significant drain on your resources, especially if you're already tried your hand at managing Paid Traffic yourself. By outsourcing your PPC efforts to an agency, you can focus on other aspects of your business. Easy enough right?
I get the apprehension you feel and the pressure you're likely under to get Paid Traffic to work for your business. Your time is essential and you want to make the right decision on who to hire.
Continuous Optimization and Testing
Running a successful PPC campaign requires constant monitoring, testing, and refinement. A PPC agency is focused on the time and resources needed to analyze your campaign's performance and implement changes to improve results. They should be testing different ad copy, keywords, and bidding strategies to find the most effective combinations, ensuring your campaign continuously evolves and remains competitive.
You also need to be somewhat knowledgeable about your agency's process. I advise you to have at best a high-level understanding of their process from end to end. It's also always good to be ready with good questions during your regularly scheduled meetings with your PPC agency.
Comprehensive Reporting and Analysis
A good PPC agency will provide you with regular, detailed reports on your campaign's performance, giving you valuable insights into metrics such as click-through rates, cost per click, and return on ad spend. These insights can help you make informed decisions about your overall marketing strategy and demonstrate the effectiveness of your PPC efforts.
As I mentioned before, being invited into this process and participating in regularly scheduled meetings helps to understand the journey your online store is going through to best understand whether you are winning or losing the game and what adjustments need to be made.
Scalability
As your e-commerce business grows, your marketing needs will change. A PPC agency can help you scale your campaigns to accommodate this growth, ensuring that your ads continue to reach the right audience and drive results. They can also assist with expanding your PPC efforts to new platforms, such as social media or display networks, to further boost your online presence.
Hiring a PPC agency is a strategic investment that can help your e-commerce store attract more qualified customers and grow sales. With their expertise, access to advanced tools, and dedicated focus on campaign optimization, a PPC agency can deliver better results than managing your campaigns in-house. By partnering with a trusted PPC agency, you can save time and resources, gain valuable insights, and unlock the full potential of your marketing efforts, driving success for your e-commerce business.
Consider our agency, Mode Effect.
Surprise! We gave you the strategy to hire a good agency but let's be honest we think that agency should be us. If you are ready to take the next step in hiring a PPC agency, we'd love the opportunity to earn your business. We exist to help business owners like you and want to spend our time helping you succeed.