Our Work
We've been fortunate to serve our clients and be a part of some great projects over the years.  Below are a sampling of some of our favorites.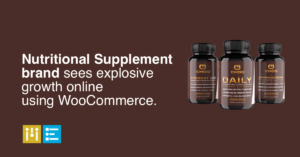 How A Fast-Growing Nutritional Supplement Business Keeps Its Site Fast and Efficient During Busy Holiday and Sales Periods Choq is a privately owned research, development, and manufacturer of nutritional supplements it sells on its WooCommerce website, most often to men in their late 20s through 30s who want to boost their energy. Based in Austin,…
Lower your risk and get faster results with Mode Effect.
Companies you trust, trust Mode Effect