Our Work
We've been fortunate to serve our clients and be a part of some great projects over the years.  Below are a sampling of some of our favorites.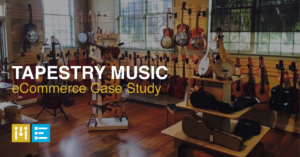 How a Redesigned Website Helped a Music Store in British Columbia Achieved a 30% Increase in Sales Tapestry Music sells musical instruments online and in three locations in British Columbia. Founded in 1996, Tapestry has 24 employees who sell, rent, and repair a range of instruments – brass, woodwinds, orchestral, strings, and drums/percussion. Tapestry also sells…
Lower your risk and get faster results with Mode Effect.
Companies you trust, trust Mode Effect