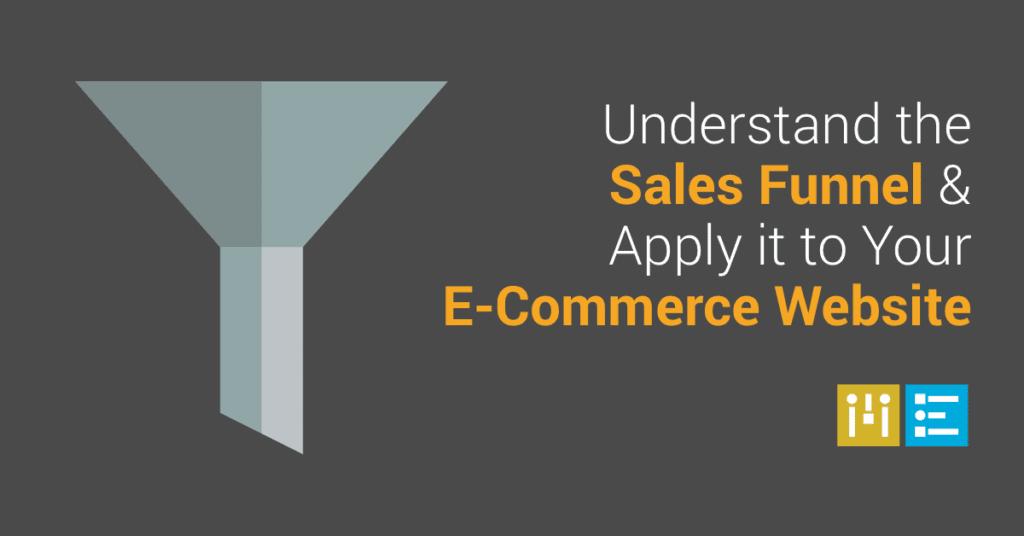 Understand the Sales Funnel and Apply it to Your E-Commerce Website
Sales funnels are essential for every business and e-commerce stores are no exception. Creating a sales funnel will help convert visitors into paying customer and is essential to your marketing and sales strategy.  The challenge is that most business owners struggle to understand how to assemble and apply a sales funnel for their business.
Today I'd like to give you some insight on what a sales funnel is and how you can use it on your e-commerce website.
The Sales Funnel Stages
The sales funnel is a journey with the goal to move people from one stage to the next in the funnel until they are ready to purchase. While your sales funnel can have as many stages as you'd like, generally there are four main stages you'll want to focus on:
Awareness: The prospect is introduced to your product or service. There is the beginning of an awareness of his problem that he needs to be solved. Prospects in the awareness stage will be first-time visitors to your website. They may have found it through a paid search (Google, Facebook, etc.) or through non-paid (social media, search engine query, etc.).
Consideration: Now the prospect is actively looking for solutions to a problem. Online queries become more focused.
Decision: Your product or service is front-and-center as a possible solution for your prospect. He or she will be looking more closely at your offering (sales, options, packages, etc.).
Action: Congratulations – your prospect has become a customer! Now you'll want to focus on retaining their loyalty.


---
Are you looking for ways to convert more users on your online store?  Here are 5 ways you can start applying today!
Buyer Personas

How much do you know about buyer personas?  The good news is you don't exactly need to be an expert to start using this on your e-commerce website.  You likely know buyer personas have been part of marketing for a long time, but they are highly underutilized. They do take the time to create correctly, however. Creating a buyer persona for each of your buyer profiles will help you determine the right strategies and content for your marketing funnel activities.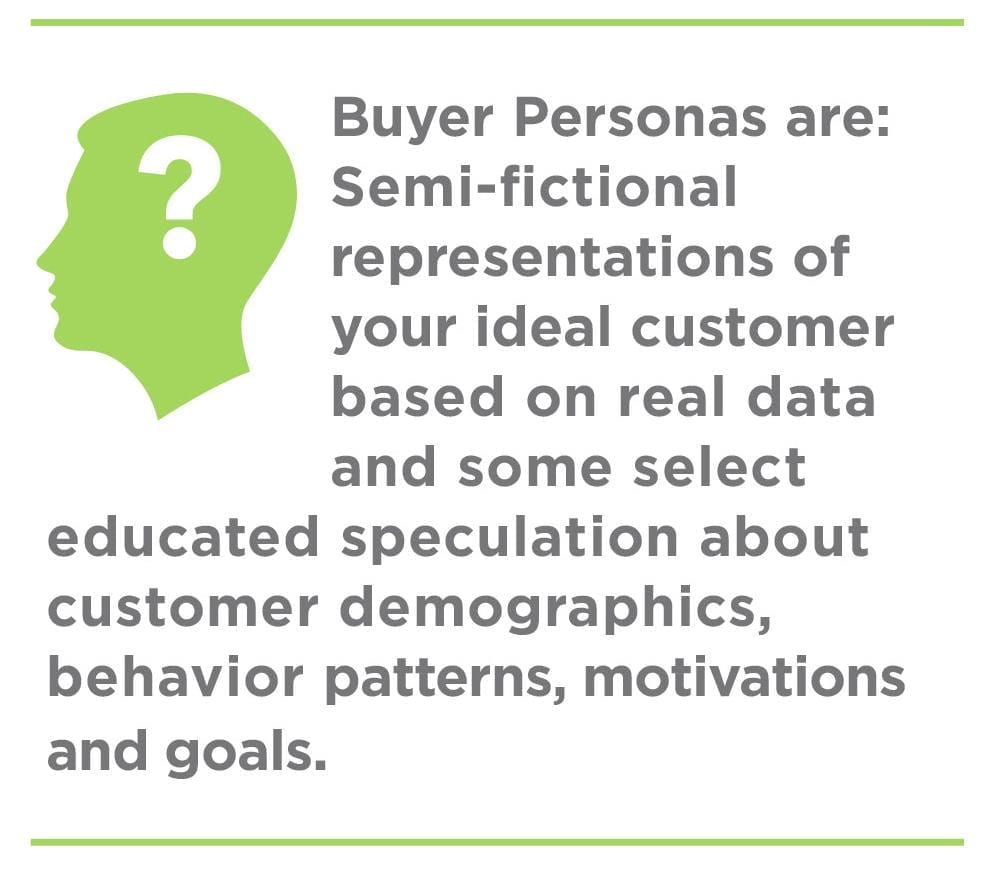 When you create your buyer persona or personas, include:
Demographic information
Behavior patterns
Motivators
Goals
Any other relevant details – the more detail you can include in your personas, the better!


---
Need to improve SEO on your e-commerce store?  Take a look at our primer article with 3 steps you can take advantage of to improve your on-site SEO.
Strategies for Every Stage of the Sales Funnel
Each stage of the sales funnel requires different strategies for your prospects, even the action stage. Let's look at strategies for each stage of the funnel.
Awareness: At this stage, your goal is to attract brand new prospects to your online store. Online advertising (Google AdWords, Facebook, Bing, LinkedIn) done right can be very effective. Content marketing is also a great strategy but must be geared toward prospects in the awareness stage. See the graphic below for ideas for content for prospects at this stage. Social media for awareness should be used to drive more traffic back to your website and blog.
Consideration / Decision: Online advertising works at these stages as well, but needs to be linked to a landing page and a more substantial offer. See ideas in the graphic below for content that converts. Social media should also drive back to more substantial content offers. Email marketing can be effective at every stage of the funnel, but again the content must match where the prospect is in the funnel.
Action: Here's where there are a lot of missed opportunities. Don't forget to continue to create content and offers to delight your current customers to keep them coming back to purchase from you. The graphic below offers some ideas for content offers for the action stage.

Summary
Understanding the marketing funnel and how to integrate strategies and content effectively for each stage of it will increase visitors and customers to your website. Prior to creating your customized sales funnel, do take some time to define your buyer or buyers through the creation of buyer personas. Keep those buyers in mind each time you consider a new strategy and ask how it will resonate with them.
At Mode Effect, we work with our e-commerce clients to create e-commerce websites designed to convert as well as marketing funnel tools such as landing pages and lead forms to turn visitors into paying customers. Contact us to learn more.
Need help with your WooCommerce store?
Your leading experts in WooCommerce at Mode Effect are here to help.