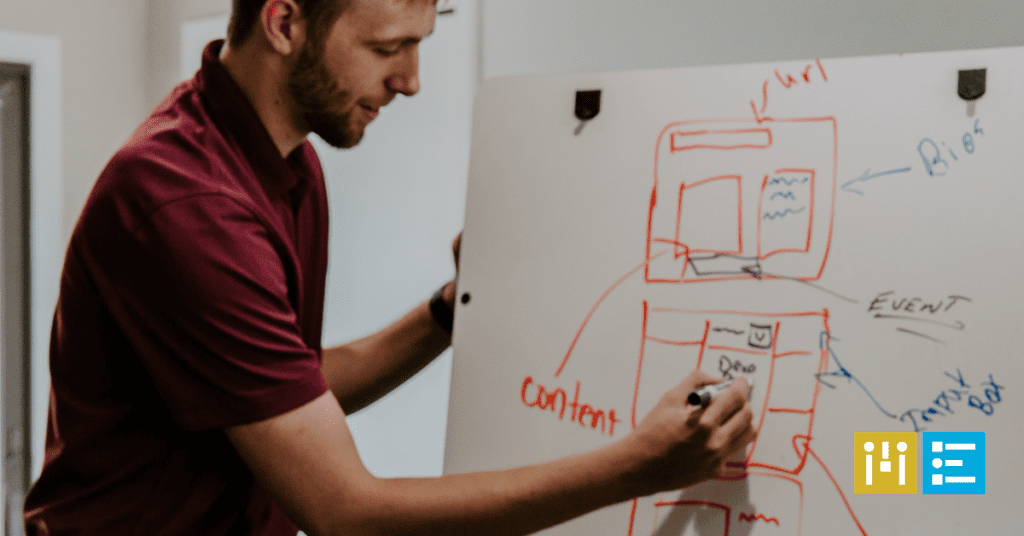 7 New eCommerce Strategies Businesses Should Use to Collect Customer Emails
Good old email! It remains the most effective way to reach customers outside of actually meeting them in person. For eCommerce businesses, it's literally a lifeline for selling.

There are the usual ways to collect emails most businesses use for good reason: they work. Here are a few examples:

Hosting a signup form on your website.
Requiring emails for online purchasing so customers can get shipping information.
Include email forwarding with the usual social media links at the end of each email.
It's entirely possible that even with these steps in place, you might have hit a wall on growing your email list. Here are seven more ways you can boost this effort.

#1. Make Email Signup Forms Snappy
If you're an online business, do you really need someone's phone number and address before you've even sold them anything? After collecting the email address, ask for information that will help you segment your mailing list (#7 below).

This can be the type of business the person represents, his or her role, or consumer type such as parent, student, retired, DIYer.

#2. Encourage Customers to Sign Up for Email Everywhere You Have a Web Presence
If you already have a hosted email link on your website for email, great! Just make sure it's found on each page. The easiest way to do this is to add it to headers, footers, and/or sidebars.

Don't forget that social media is another way people find you. Use Facebook's email signup feature that appears in the left sidebar. Be sure to post and tweet the email link every few weeks, along with a photo of a popular item.

If you post videos on YouTube, be sure to include a link to your email signup form at the end of the video. Include your email link in the Follow Me and About tabs.

To Pop Up or Not to Pop Up
Personally, I'm not a fan of popups that interrupt content. I've been confounded for years by a social media superstar who offers great advice but insists on immediately disrupting my reading with popups to join his mailing list. I'm already on it – that's how I reached his blog!

I think banners at the top of a site homepage or landing page are more effective.

And yet popup ads work. That same social media superstar says popups increase his email subscriptions by 45%. So, if you want to use a popup, consider these precautions:

Delay the popup for at least 30 seconds so the visitor can at least see your site for a few moments.
Don't respond to a No Thanks click with a catty message like, "What? You don't want ?" A more positive message like "That's OK. Bookmark our site so you can find us easily" is so much nicer.
Don't let the popup stay up indefinitely. Let it go after 20 seconds; by then, visitors will have either signed up or closed out (or x'd out) the popup.
#3. Advertise Your Email Signup Form on Social Media
Advertising on social media is pretty inexpensive and can be targeted. Facebook will even highlight well-received posts and offer $5 ads.

Facebook ads are a great way to dip into social media advertising because you set the weekly budget, which can be as low as $5 or $10 per week. Facebook will walk you through a menu to help you target your audience, with emphasis on people who have already left clues that they are likely to respond to your ad. 

On the other end of social media, LinkedIn also offers reasonable advertising rates with similar targeting tools.

You can't put a ton of content into ads, so be sure it highlights why subscribing to your email benefits your target audience. Perhaps you offer special deals only through click-through coded links embedded in emails, so say something like "access new products first" or "email-only discounts."

#4. Add the Email Sign-up Link to Your Company Email Signature
Even if you're a small operation, you should design a corporate email template and require employees to use it. Include the email link with your signature, hyperlinked to content like "Sign up for our email!"

If a lot of people on your mailing list use Gmail, you may need to sacrifice another link. Gmail and other email services tend to view incoming emails with more than one link after the signature as potential spam.

One solution is to drop a hyperlinked email that accompanies the signature. People already know they can hit "reply" to answer. The same applies to phone numbers. Unless you know people use the phone hyperlink to call you, you can let that link go, but keep the number itself visible.

#5. Offer Sign-Up Incentives
It's amazing how much cooperation you can get with incentives. People just love to get free stuff. Consider offering these freebie incentives:

Prizes to the first 50 or 100 people who sign up for your email. It can be an overstocked product you have or a coupon for free shipping or discount off the first order.
Enter new signups into a drawing for a really useful prize. This also works well with surveys: I just answered a survey from my web host partner that entered me into a drawing for the newest Fit Bit!
If your business has a lot of useful information to share, consider "gating" some of the content. After visitors access a couple of articles, inform them they have reached the monthly limit but can get unlimited access to most of the articles (obviously, not those you provide to paying customers) by signing up for email.

#6. Create Amazing and Useful Content
Make sure your content is easy to read, informative, and something customers might actually look forward to reading.

Product descriptions. Let's say you sell home accessories. Write product descriptions that add an extra punch: where can the products be used besides an obvious room like the kitchen? Be creative and even funny. For example, a paper towel holder can also be used to stack yarn for hobbyists or cat lovers. 
Blog. I can't over-emphasize how important a blog can be. Write about how to care for your products. Talk about complementary products to yours. Are you offering new colors and sizes? Customer questions and emails can provide great insights into blog topics.
#7. Segment Your Email Lists Early On
Every email service talks about segmenting email lists so that you can create evermore customized emails. It's a nice option you might want to do every now and then.

Let's say your home accessories email list includes interior decorators, plumbers, handymen, and consumers/DIYers. Put them in separate groups. This lets you create emails for different segments, combine segments, and email everyone together depending on what you want to talk about.

For example, let's say you're introducing a new color. Decorators and DIYers would definitely be interested to know about this, while plumbers probably wouldn't care much. The nice thing is that you can always send the information later on to plumbers during a slow week.

It's best to segment your email list early in the email building phase. That way it's easier to add new additions to the right segment.

Building a mailing list gives you insight into your customers from the very start. Pay attention to those who open your emails, click on links, or reply to them. Those are your email stars, and if they're buying as well, it's worth tracking them as a group to see what's making them click.