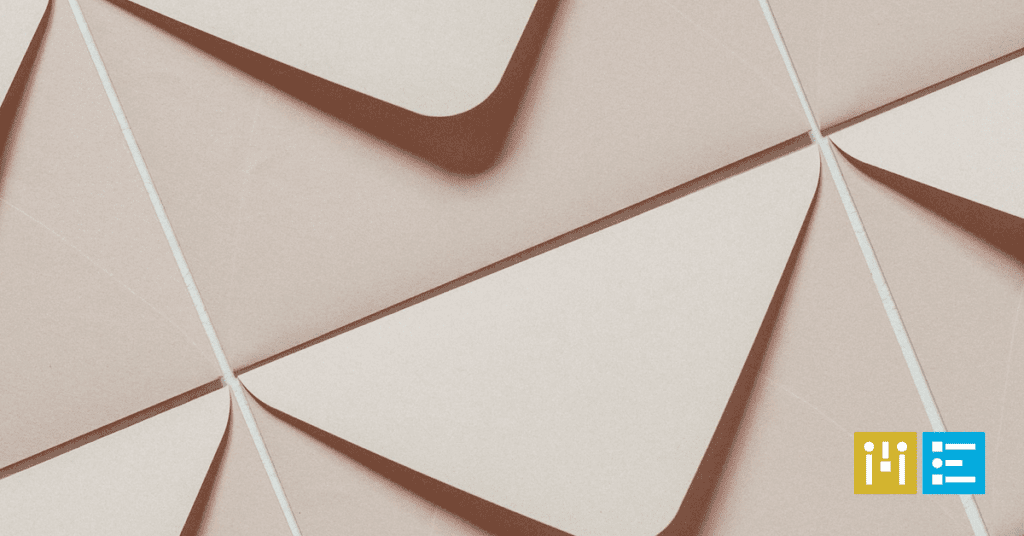 Email Marketing vs Marketing Automation
Are you using email to reach customers? Good news if you are – email remains one of the best ways to reach customers. They are more visible to customers than social media, which is easily overlooked and tends to disappear from view pretty quickly. Email is less expensive than snail-mail campaigns and has better response rates. Finally, emails remind customers that your business is still around whenever they glance through their email inbox.

Keep in mind that social media remains a great tool as well, particularly to reach customers who hang out on certain channels a lot. Posts are easy to share, and sharing messages is basically what social media is about, at least from a business point of view.

Even snail-mail has its purposes once in a while — there's nothing wrong with sending out postcards to wish customers happy holidays or new year, let them know about rebranding, or to make major announcements. Email and social media should be part of the mix, too.

In fact, all your marketing efforts should underscore one another. So if you're an eCommerce business and not using email to sell your products, you should seriously consider adding it to your marketing and outreach efforts.

There is a Difference Between Email Automation and Marketing Automation (With Some Overlap)
Email is powered and automated by services like MailChimp, which has a free WooCommerce plugin, and Active Campaign, a marketing automation tool that also works with WooCommerce and offers email marketing services. (Here's our overview of Active Campaign.)

The main function of an email automation service is to support email production, scheduling, tracking, and reporting. Marketing automation tools do this for email and social media channels. These tools also track website activity and produce reports and have robust analytics that you can use to gain insight into your consumers' behaviors.
Many email automation tools, including MailChimp, have edged into marketing automation. On Mail Chimp, you create content for Facebook, Instagram, and Twitter that post at the same time your emails are sent out. It also provides landing pages to use in conjunction with marketing or ad campaigns. It's a very good fit for SMBs that want both email automation services and some marketing automation tools.

Marketing automation has more outreach and measurement tools than email automation. Let's review what tasks each type of service automates and supports.
Email Automation Lets You Respond to Different Customer Actions
Think of the ways customers interact with your website:

Make a purchase (yay!)
Start a shopping cart
Respond to a blog
Leave a question
Sign up for emails
These are all positive actions, even the abandoned shopping cart because it means customers did more than just look at your site and leave. With email automation, you can segment your target audience based on the interactions they have had on your website and send emails right away or on a schedule.

And of course, email automation manages your email list. It creates signup forms for you to put on your website and downloads each new subscriber to your master list, which you can also segment by subscriber's identified interest, geography, and other data. Email services also help you create email templates or import your own. They can even recommend optimal time to recommend sending emails. Lastly, they are repositories for completed email campaigns, reports, artwork, and graphics.

Here are a few ways email marketing automation is used:

To welcome someone who just signed up for your email newsletter
To confirm a purchase
To remind someone their shopping cart is still on the site
To create an automated email campaign series of emails
You determine when such emails should go out: immediately, a few hours later, a few days later, whatever you decide. For the most part, sooner is better. Why not say hello while customers are still online?
Personalization is pretty much limited to deciding whether to address the customer by first name or title and last name.

You can send automated emails to acknowledge a question or blog comment. But you'd better follow up with a personalized response (especially for a question!) within a day or you'll probably lose a customer or follower.

Finally, even though everyone knows what emails are automated, they are still appreciated. The email confirms a purchase, or that a place has been reserved to participate in an online class. And it can remind people who abandoned a shopping cart to complete that purchase. After all, we've all left carts to feed the cat, break up a sibling fight, etc. An email nudge can be the difference between a sale or not!
Marketing Automation Extends Marketing Tasks – But Don't Confuse it with CRM!
It's accurate to say email marketing falls within the scope of marketing automation tools; they all support email services. Many email marketing tools will work with stand-alone marketing automation systems and CRM – customer relationship management – tools, too.

CRM is part of this conversation. Probably the best way to distinguish CRM from marketing automation is to remember that CRM is generally focussed on selling. It collects data on customers and leads that can be used to show them the benefits they get from a service or product. In fact, many leads are generated through marketing campaigns.

Smaller companies generally stay more focussed on outreach and might benefit more from CRMs, which store every lead, contact information, customer notes, proposals, and other activities used to get a sale. Full-fledged marketing automation is most useful to companies that have grown to provide reasonably comfortable margins and are ready to actively grow a steady customer base.

Think of the difference between marketing and sales staff. Marketing staff work on branding, name recognition, and outreach through blogs, emails, advertisements. Sales staff work with existing customers to ensure they are satisfied, and with solid leads – usually qualified by marketing staff – who are genuinely interested in using the product or service.

Marketers foster relationships with an audience, some of whom may become customers.

They create a company message. "We create/deliver X."
They strategize about how to communicate this to interested audiences.
They create marketing tools like websites and social media channels and develop content for each one. This includes images, photos, and video in addition to writing.
Automation helps marketers work faster and smarter by letting them create several messages like social media posts and emails in one sitting, and scheduling them in advance. More importantly, marketing automation tools collect data on the company's performance on various social media channels, including:

Number of followers
Interactions: how many, at what time of the day
Follower demographics (many channels collect and share these data to persuade companies to advertise with them)
This helps marketers further target their message to different audience segments, most effectively through email but also through social media. If the video plays particularly well on Facebook, it makes sense to feature videos on the website, hosted through YouTube. If a LinkedIn blog does well there, lengthen it into an article or case study to put on the website.

Marketing automation tools also track website activity, usually through integration with Google Analytics or a similar tool. It takes these data and generates attractive dashboard reports on each metric: site hits, blog activity, page visits, repeat visitors, and so on.

Perhaps the best gift we get from automated tools is that they do a lot of tedious work for us: tracking, reporting, scheduling, and frees up time to think and create useful content for our audience and customers. What tools do you value most? Let us know in the comment section below.