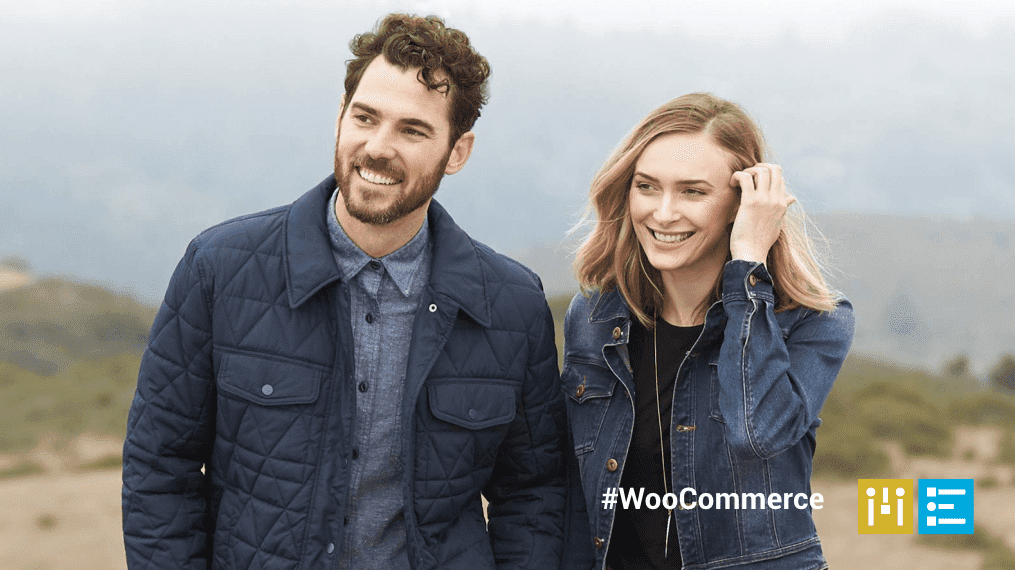 5 Tips to Create a Human Experience on an Ecommerce Website
The digital experience is a significant part of most people's lives today. And part of digital living, of course, includes online shopping. In fact, web-based sales are projected to eclipse $3.5 trillion within the next five years, according to eCommerce data by eMarketer. To garner a piece of those sales and compete with brick-and-mortar stores, online retailers must make a positive impact on visitors and provide a human connection during their shopping experience.
Here are five ways you can create a human experience on your eCommerce website.
1. Modern Design
Similar to how a brick-and-mortar store creates an experience with its layout and décor, your online store should do the same. While you'll want to stay true to your brand look and feel, online shoppers have come to expect and appreciate a clean modern website design. They want a clutter-free environment where they can easily find and view products.
Large, high-quality images are critical on an eCommerce site. According to a recent study, eCommerce sites with larger product images can increase eCommerce sales by up to 9 percent. Your hero image – or main homepage header image – is key as well and should be professional and connect emotionally to your brand and its products. For product images, a card website layout design is a modern way to showcase products on eCommerce sites and is popular with customers. This card layout eCommerce website design style allows shoppers to easily browse products and navigate from one product to another.
2. Product Find-ability
Product findability is very important in your eCommerce store. You want your customers to easily find what they are looking for and enjoy the process of getting there. A usability research study by Baymard Institute invested eight months exploring how users navigate, find and select products on eCommerce websites. Here are some of the best practices for product findability from that study:
Parent Categories and Sub-Categories:

Have parent categories be clickable and

group clickable sub-category options under them in your drop-down menus. This makes it easy for your customers to view and digest products and supports explorative product browsing similar to a brick-and-mortar shopping experience.
Have a "What's New Filter:

Similar to how stores put their new merchandise front and center so that you see it when you enter the store, having a "New Arrivals" or "What's New" filter encourages repeat customers. The Baymard study showed that many customers look for this feature and enjoy its presence on an eCommerce site.

The popular fast fashion clothing company H&M allows visitors to quickly navigate from the homepage to its "New Arrivals" page.  
Offer Alternative and Supplementary Products on Product Pages:

Simulate the personal shopping experience some stores offer by featuring a "may we suggest" feature where you show complementary products to the one the customer is currently viewing.

This feature isn't just for the big online retailers. On a

WooCommerce eCommerce site

, which we specialize in at

Mode Effect

, you can accomplish this with the

WooCommerce Recommendation Engine plugin

.  
---
WooCommerce Development
Take a look at one of our most recent e-Commerce projects and find out more about our WooCommerce development services.
---
3. Meaningful Customer Service
Aim to create a customer service experience similar to what could be experienced in a brick-and-mortar store. If your product lends for a "try before you buy" option, which has become very popular with online shoppers, consider adding this feature.
A great example of "try before you buy" that is also part of their business model is the personal style brand Stitch Fix, which sends customers curated pieces of clothing each month based on their personal style. Customers can keep and pay for what they like and return the rest via free shipping.
4. Brand Connection
Engaging your customers with your brand is becoming increasingly important in generating repeat business and product loyalty. Brand-building is all about creating an emotional connection to your company and its products.
Adding a blog and becoming a "brand journalist" is a great way to create an emotional connection with your product and share content that is relevant to your business and your audience. The Chalkboard online magazine, published by the company Pressed Juicery is an excellent example of brand journalism to check out for ideas and inspiration.
Also, think about ways you can showcase your customers engaging with your product like starting a social media campaign. Nektar Juice's #livethenektarlife campaign is a great example, whereby Nektar asks its customers to share photos of their Nektar lifestyle on social media.
Finally, be sure to feature your social media feeds – like Instagram – on your eCommerce site's homepage.
5. Social Experience
Aim to make your customers experience social by prominently featuring and linking to your social media channels on your eCommerce site. A report by Epsilon Data Management on the social and mobile impact of the online shopper journey showed that retailers social media posts and pages have a greater influence on the stores and brands consumers buy from than any other channel. Add features like the ability to pin to Pinterest or Tweet to easily allow customers to share your products on social media.
Also, be sure you have a feature installed so customers can review your products, which will help other customers make buying decisions and add valuable social proof. Adding reviews to your online store can be accomplished via a plugin (WooCommerce Product Reviews Pro) on a WooCommerce eCommerce site.
Summary
There are many ways to create a human experience on your eCommerce website. It all starts with good website design and development and thinking through how you want your customers to experience and interact with your website and its products. To learn more about creating an eCommerce store on the WordPress WooCommerce platform or migrating from an existing eCommerce site to WooCommerce, check out this previous post.