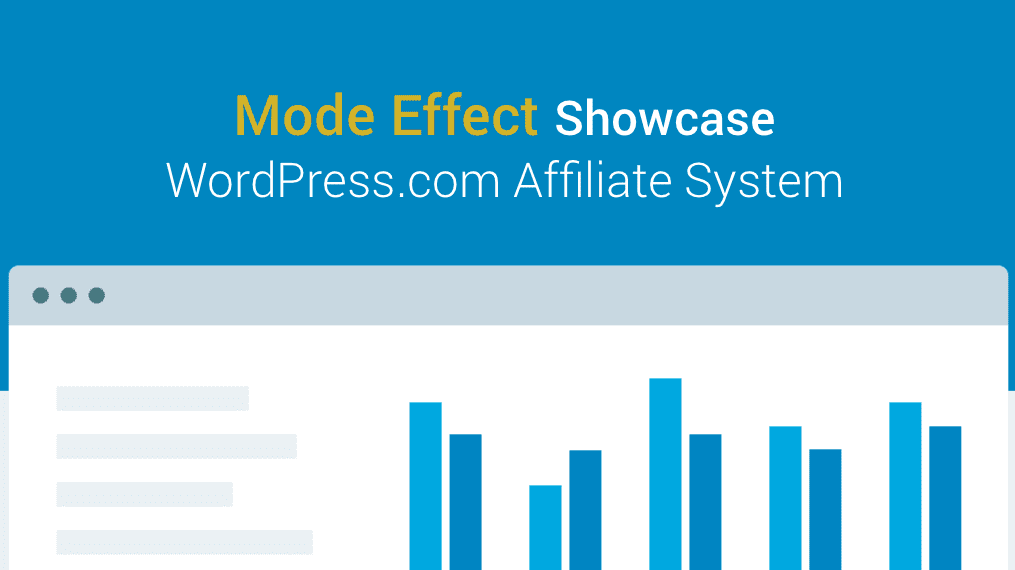 WordPress.com Creators, Select WordPress Agency Mode Effect to Build Affiliate Program
Automattic, a web development company founded in August 2005 and best known for developing and contributing to WordPress.com sought a WordPress development agency to build a website for the new WordPress Affiliate Program.  
The program rewards members of the WordPress community – such as agencies, website developers, designers, theme developers and plugin developers – commissions when they refer their clients to WordPress.com.
Working with Automattic
After a detailed request for proposal process, Automattic selected Mode Effect, a Phoenix-based WordPress development agency, to create its new Affiliate Program WordPress website.
"We chose Mode Effect mainly due to their previous work with our WordPress VIP program and because members of our team had worked with them and recommended them to us," said Jon Burke who is the team lead for events, marketing and advertising at Automattic.
Jon added that Mode Effect's involvement and visibility in the WordPress community also factored into their decision.
"Mode Effect also has good talent, and it's not terribly easy for agencies to recruit WordPress talent because these developers can work on their own," stated Burke.
Burke also said that Mode Effect, led by its founder and president Cody Landefeld, did a great job with being flexible as the project changed along the way. He said that the Mode Effect team was able to continually focus on what was most important to work on throughout the project.
"They did a very good job with communication as well," said Burke. "We had two calls a week and that kept things moving along well." He also added that it's not always easy to find an external agency that fits well within a company's culture and that Mode Effect was a good fit culturally with Automattic.
Launching Refer.WordPress.com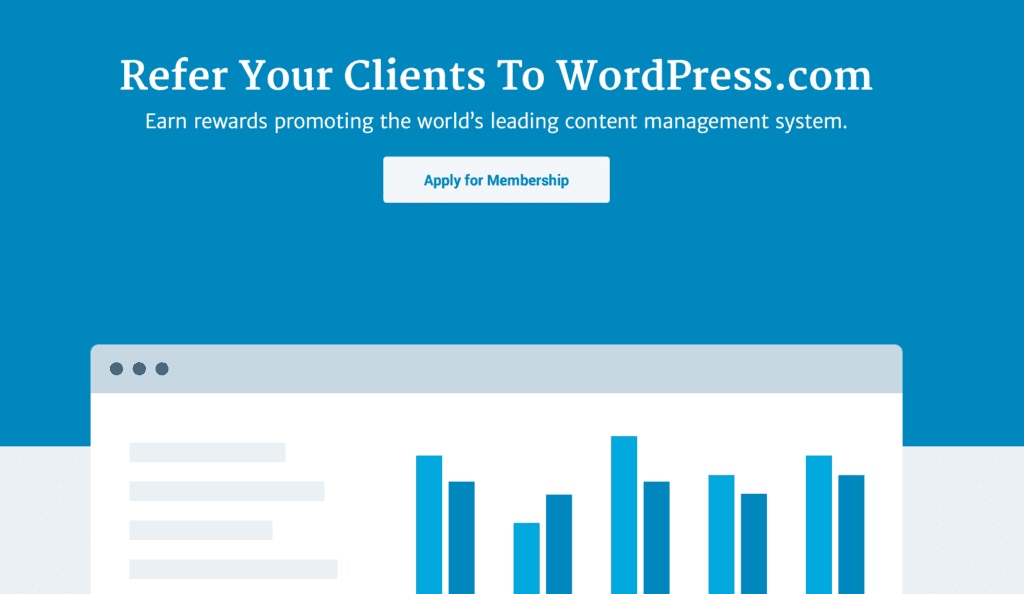 The WordPress Affiliate Program website – refer.wordpress.com – is currently going through its final internal testing and has now soft launched. The website will serve the WordPress ecosystem and Burke hopes that they'll be writing lots of checks to its members.  
"Having a lot of agencies and developers refer their clients to WordPress is the primary goal," said Burke. "We are happy to write lots of checks to affiliates because that means that the program will be successful." Affiliates earn 20 percent of all the revenues that they generate. "That can add up quickly," said Burke.
Based on Mode Effect's performance on this project Burke said he would recommend them for other projects that matched their skillset, adding that they are very skilled in media projects.