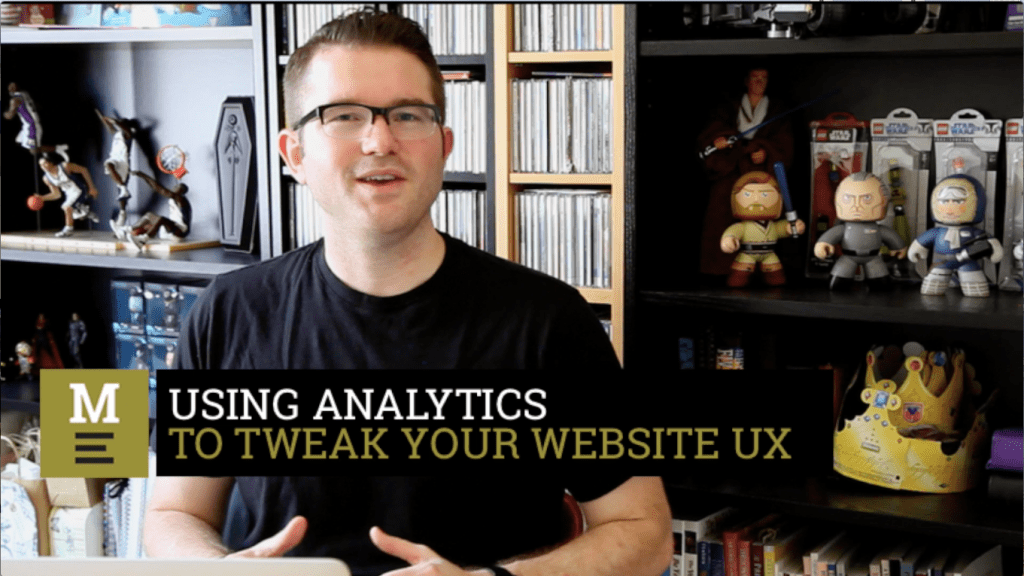 Using Data from Your Website Analytics to Tweak Your User Experience
If you're a business owner or marketing director in charge of a website you know the process of creating the website is truly never done.
One of the most frustrating things we face as entrepreneurs or marketing directors is knowing the best way to update and tweak our processes and messaging to get closer to our online goals.  When it comes to updating and tweaking our website, analytics provide the best way to understand how to make iterative changes on your website.  If you're new to Google Analytics or need an intro on how it can help your website you can read a great post by the Social Media Examiner here.
Below is a video I posted with a couple thoughts to get you thinking about how to drive user experience change on your website using analytics.  In the near future I'll post again with a deeper dive into how this process can work for your business website.  In the meantime please post a question or comment below and we'd be glad to help!
https://www.facebook.com/modeeffect/videos/vb.619718674769809/922583984483275/?type=2&theater