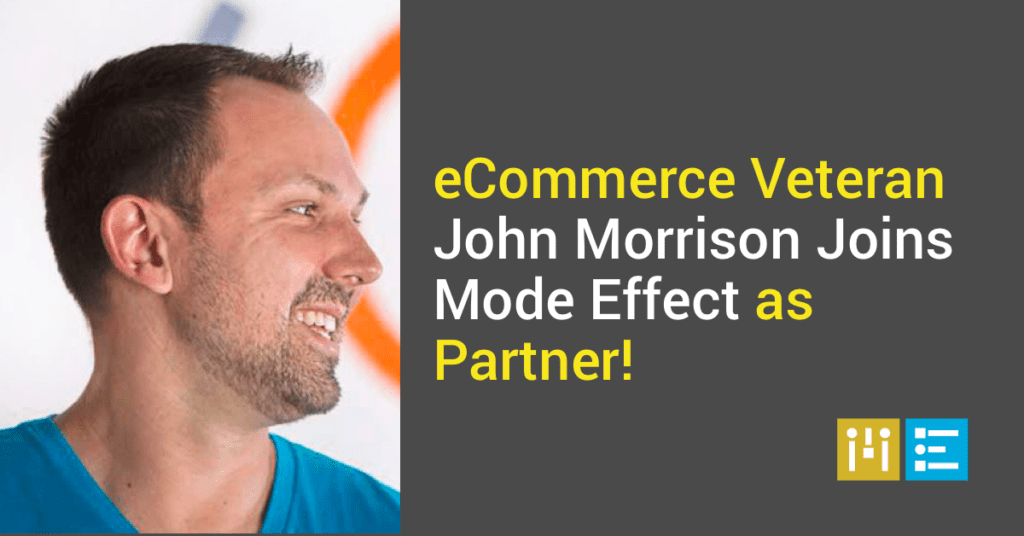 eCommerce Veteran John Morrison Joins Mode Effect as Partner!
Mode Effect, an Arizona-based WordPress, and WooCommerce development firm have recently joined forces with John Morrison, who has come on board with the company as a partner. Morrison is a veteran in the eCommerce industry who has worked on innovative eCommerce strategies for large billion dollar companies such as H&R Block, Wallis Oil Co., and Heritage Environmental Service as well as with smaller emerging tech startups.
"John's extensive experience in eCommerce and digital strategy will be a major benefit to our existing and new WooCommerce customers," said Cody Landefeld, founder of Mode Effect. 

"John and I have been in discussions for over a year now about how we can join forces to offer a 360-degree eCommerce solution to Mode Effect's customers from initial eCommerce setup or migration to ongoing optimization and innovation."
Morrison's career includes positions as a software developer and website manager, which led him to leadership roles in the early days of eCommerce with technology startups, a couple that sold for multi-millions of dollars. In 2007, he started Morrison Consulting, a software development firm dedicated to sustaining and growing their clients' online initiatives through engendering collaboration and trust.
Morrison Consulting's development expertise is Internet platform-centric and built on Microsoft Technologies. They focus on writing software for three areas of business: increasing revenue, reducing cost and making business processes scalable.
"Digital strategies are the new eCommerce," said Morrison. "Many larger companies are lagging behind with their digital strategies as they adapt their business models. With my digital strategy background coupled with Mode Effect's industry-recognition as a WooCommerce expert, we are well-positioned to help both large enterprise companies as well as small- to mid-sized organizations with their digital strategies."
"Since rapid growth of WooCommerce, WordPress is now a viable tool of choice for end-to-end management of a company's digital strategy. Recognizing this I started seeking a partner in the WooCommerce space. As I got familiar with the community, I developed a great appreciation for Mode Effect and started spending lots of time with Cody," shared Morrison. "Through that, we recognized the great potential of joining forces. While Morrison Consulting still operates as a separate entity to Mode Effect, its team lends its experience in eCommerce and resources to Mode Effect."
"I've always believed that any company is only as good as its people," stated Landefeld. "Having John on board with Mode Effect will allow us to better serve our clients and truly become a long-term strategic eCommerce partner with them."