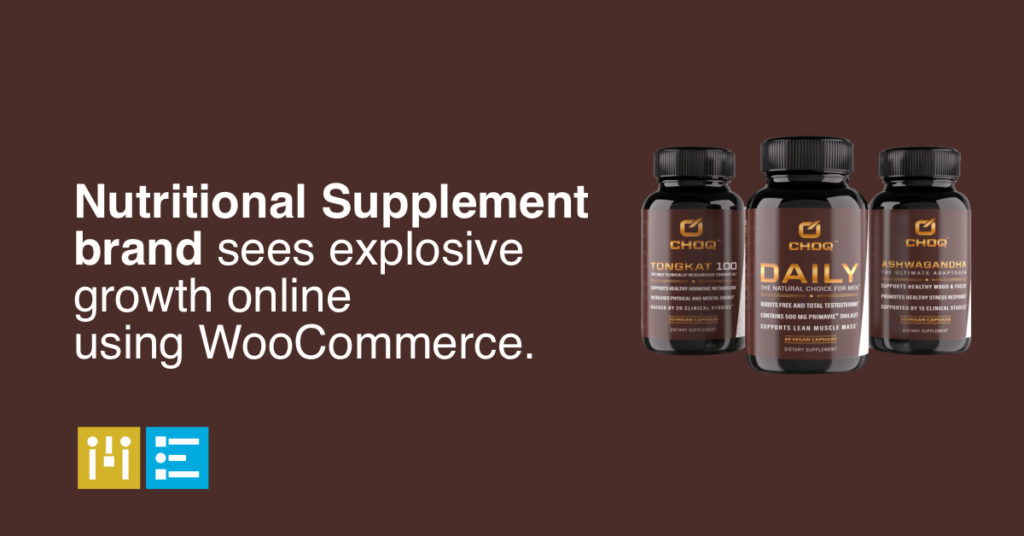 CHOQ® – Client Case Study
How A Fast-Growing Nutritional Supplement Business Keeps Its Site Fast and Efficient During Busy Holiday and Sales Periods
CHOQ® is a privately owned research, development, and manufacturer of nutritional supplements it sells on its WooCommerce website, most often to men in their late 20s through 30s who want to boost their energy. Based in Austin, Texas, CHOQ® uses a rigorous science-based, herbalist approach to create safe and natural supplements to boost vitality. It especially stands out from its competitors for its complete transparency about the ingredients used in its supplements. As a result, CHOQ® has a 4.9/5 TrustPilot rating and is among the top five sellers of natural supplements in the U.S. 
Services offered: WooCommerce Development, Website hosting, & SEM/SEO Marketing Services
The Challenge
CHOQ.com launched in 2019, using a WooCommerce website built with some freelancers and some DIY methods and launched on a traditional shared website host. They certainly didn't expect things to pick up as fast as they did!  
After switching hosts as a stop-gap, the site experienced two consecutive Black Friday crashes caused by an overload of site visitors. A second challenge was to boost the site's sluggish performance for mobile customers, who make up 70-80% of site visitors and purchases.
It became apparent that seeking freelancers and general web development companies to help with higher-volume e-commerce sites wasn't getting them the support they needed. So they went searching for a company who are experts in WooCommerce to help them.
The Solution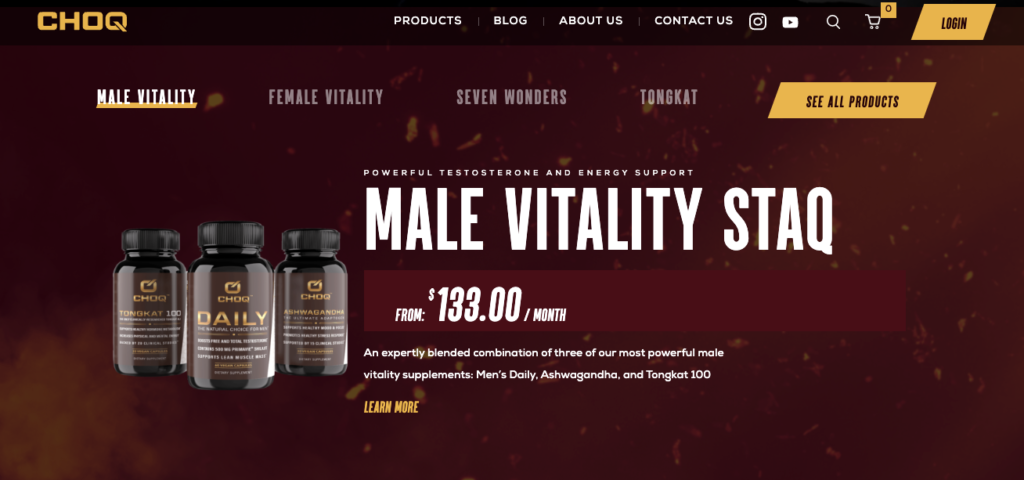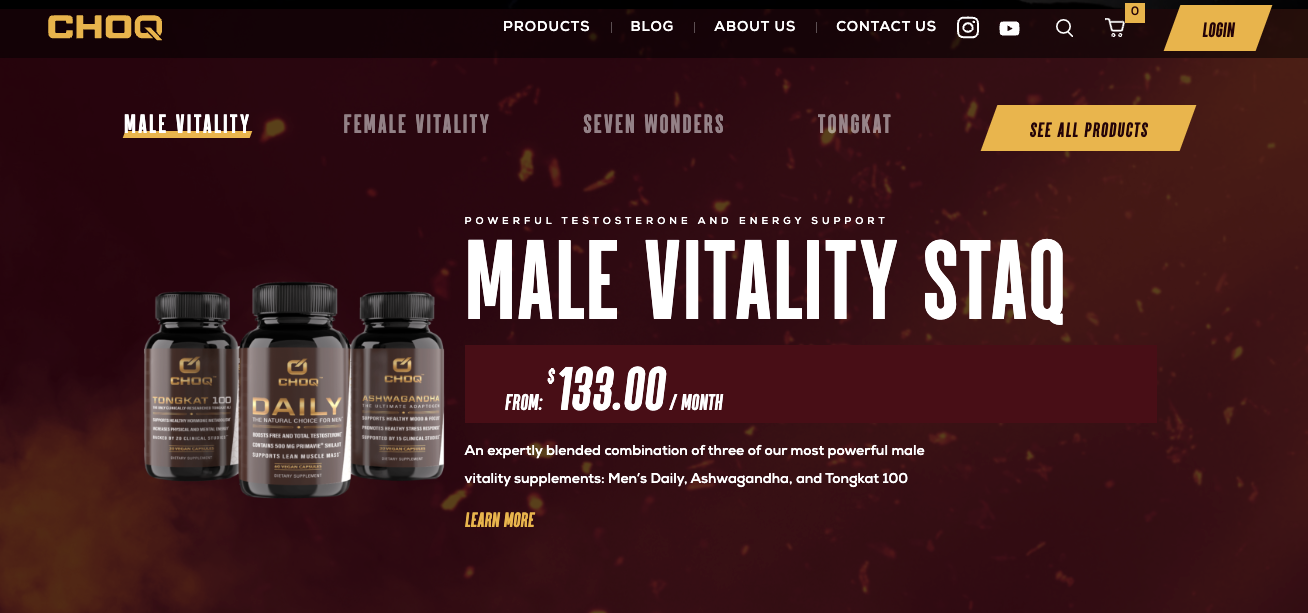 Enter Mode Effect. Per usual, most companies do not want to do major changes to their e-commerce website. They simply want to hire a company to stabilize their website while maintaining their ongoing traffic and sales volume. This is right in our sweet spot as a company, we get the opportunity to learn about a company and their goals and then set out a strategy to streamline and optimize their online presence.
Mode Effect immediately delivered a hosting solution that could respond to traffic increases without compromising site functions. "That was a lesson we learned," says Dustin Mabrey, Chief Operating Officer for CHOQ®. After the second site crash, "we knew we wanted to stay with Mode Effect!"
Mode Effect quickly recognized that the CHOQ® website "was definitely ready for a big change," says front-end engineer Joseph McClellan. Working with senior software engineer Kevin Brent, they mapped out a major redesign to make the site faster and more responsive to mobile customers. This meant reducing some of the asset-heavy features CHOQ® had added to the site such as video animation that strained performance, especially on mobile devices. A few product pages also had to be scaled back.
Finally, the team introduced CHOQ® to drip campaigns to build on its email marketing and created a subscription service to encourage repeat purchases. A drip campaign allows the company to respond to customer activity with targeted, pre-written emails that encourage them to revisit the website, complete a transaction, or subscribe for regular deliveries.
"We've been able to grow our email list even with our problems," Dustin says, "and we've had successful email campaigns in the past. Mode Effect introduced us to the concept of a drip campaign and helped us create 52 emails – one sent each week – to our list."
The Results
CHOQ® had experienced "explosive growth" during the 2020 pandemic, which hit barely a year after its launch. "People were working from home and paying more attention to their health," Dustin says. Since the new site was launched, growth is slower but steady, which Dustin attributes to a natural downturn as people return to the office. "We aren't panicking," he says. Now that CHOQ® is confident that the site can handle increased traffic, the company recently launched a radio advertising campaign to attract older customers.
"We look forward to seeing the results of the drip campaign," Dustin says. "Mode Effect identified a flow that matches our voice and style very well. It's hard to find people who can do that."
---
Is your store ready to grow past your technical challenges? We can help.