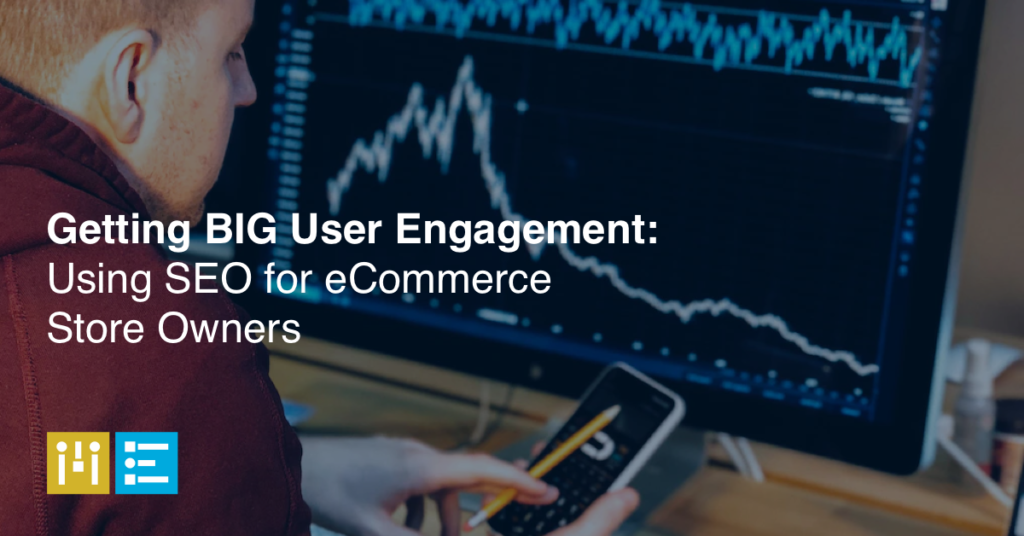 Getting BIG User Engagement: Using SEO for eCommerce Store Owners
Introduction
Driving traffic to your website is essential, but converting that traffic into sales is the ultimate goal. Search Engine Optimization (SEO) is a powerful tool not only for increasing your online visibility but also for boosting conversions.
This article illustrates how online stores can use SEO to improve user engagement. It also looks at how SEO can help turn website visitors into paying customers.
Create Your Content to be focused on Google's Double EAT (E-E-A-T) Standards
E-E-A-T stands for Experience, Expertise, Authoritativeness, and Trustworthiness. It's a key concept from Google's Search Quality Evaluator Guidelines which are used to enhance its search algorithms. Google's E-E-A-T guidelines are aimed at promoting high-quality content while demoting low-quality content in search results. Focus your content on what provides the most valuable information for your users to keep them engaged, increase time on site and decrease bounce rates.
Optimize Product Pages for Target Keywords
In order to maximize conversions, it is essential to have product pages optimized for related keywords. By including appropriate keywords in the titles, descriptions, and meta tags of your product, search engines can identify them and display your pages more prominently when people look for products like yours. Consequently, more potential customers will be exposed to your product.
Improve Website Navigation and User Experience
Creating a website that is easy to use and navigate is essential for visitors to find what they need without difficulty. Your menu should be structured logically and the categories and subcategories should be laid out in a way that is intuitive to users. A positive browsing experience can lead to more conversions in customers.
Enhance Website Speed and Mobile Responsiveness
Websites that take a long time to load can be irritating to visitors, causing them to leave the page and potentially leading to a decrease in search engine visibility and sales. To increase speed and reliability, consider compressing pictures, allowing browsers to store data, and using fewer complicated scripts. Additionally, make sure the website is easily accessible on mobile devices as more people are using their phones and tablets to shop online.
BONUS – Website Speed improvement tactics for store owners
Use High-Quality Images and Engaging Product Descriptions
When people shop online, images are essential for them to make an informed choice. Make sure you provide good-quality photos of your items from multiple perspectives, as well as a zoom function. Additionally, include well-written product descriptions that emphasize the important aspects of the product, address any potential customer concerns, and answer any questions they may have.
Leverage Customer Reviews and Testimonials
Getting positive feedback from customers is a great way to encourage more people to purchase your products. Ask customers for reviews and put them in a visible spot on your product pages. This type of user-generated content not only makes your products look more trustworthy but also gives search engines more content to index, which can help improve your SEO rankings.
Implement Schema Markup
Adding schema markup to your ecommerce store can help search engines understand your website's content better. This structured data can create more detailed search results, including ratings, pricing, and availability, and can improve the number of relevant visitors to your site by increasing click-through rates.
Optimize Your Checkout Process
To prevent customers from leaving without buying, make the checkout process as easy and secure as possible. Cut down on the number of steps necessary, give customers the ability to checkout without signing in, and provide various payment and shipping options. Make sure the website is secure and displays symbols of trust, like SSL certificates and trust badges, to build customers' confidence.
Use Internal Linking Strategically
Using hyperlinks in your web pages can direct users to other related items or information that they may be interested in, which could potentially result in more sales. Placing links to different products or related subjects in your product descriptions and blog posts can motivate users to explore more of your website.
Conclusion
By implementing these SEO strategies, store owners like you can improve your ecommerce store's visibility, enhance the user experience, and ultimately, increase conversions. A strong focus on website navigation, content optimization, website speed, mobile-friendliness, and user trust can help turn casual browsers into loyal customers, driving long-term success for your online store.