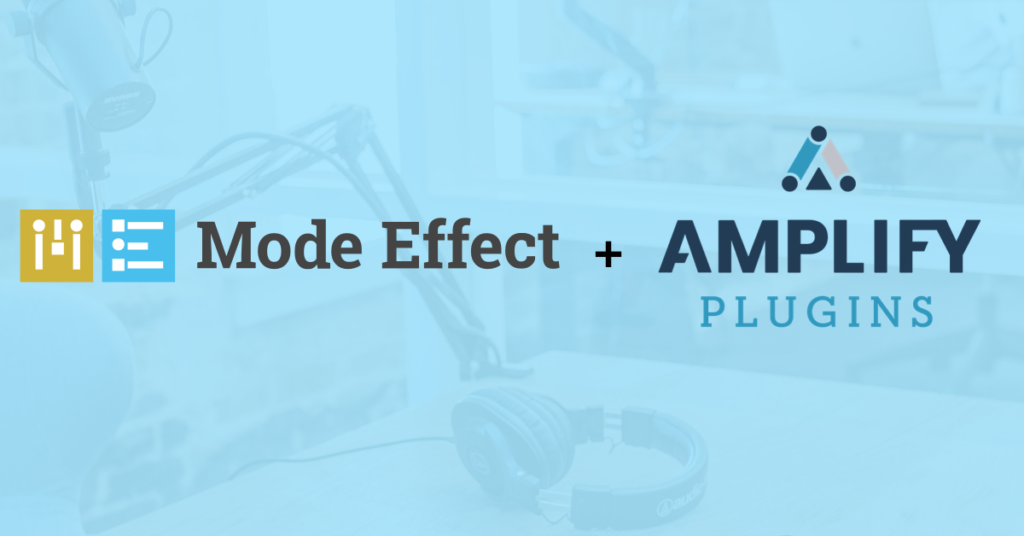 Amplify Plugins joins Mode Effect
FOR IMMEDIATE RELEASE
Mode Effect, an Arizona eCommerce Consulting and Development Agency Acquires Amplify Plugins to Expand its WordPress and WooCommerce Plugin Solutions
Phoenix, Ariz., July, 14th, 2021 — Mode Effect, LLC, a full-service e-commerce consulting, development and management agency recently acquired Amplify Plugins, a WooCommerce and WordPress plugin development company to expand its plugin solutions to existing and prospective customers.
"With this acquisition we have an arsenal that we will continue to develop well-supported and very useful plugins to help our customers increase their sales, reduce costs and increase the scalability of their ecommerce platform," said Morrison, Chief Executive Officer of Mode Effect.
Amplify Plugins was founded by Scott DeLuzio in 2018 on the heels of a web design business DeLuzio founded in 2014. After working with customers to build WordPress websites, DeLuzio decided to focus solely on plugin development.

Amplify Plugins offers a wide range of plugins for WordPress sites including Quick Checkout, Disabling Shipping Methods When Free Shipping is Available, Conditional Checkout, and much more!
"Amplify Plugins came out of scratching our own itch and developing plugins for functionality where no solution existed," shared DeLuzio. "I enjoy the fact that we get to solve real world problems for customers and provide support for the plugins we develop as well as bring new plugins to the market to solve new problems."
Morrison noted that as they began their search to add plugin development to Mode Effect's services, Scott stood out for his founder mentality for creating products around WooCommerce. "Since Mode Effect is the premier service company for WooCommerce users, our insights and know-how will help Scott focus on higher value products with deeper meaning and value to our mutual customers," said Morrison.
For DeLuzio, Mode Effects "ear to the ground" is a big bonus. "Mode Effect knows the pain points their customers are facing and will have better insight into the problems we should develop solutions to solve. I'm really looking forward to the future and what we'll be able to do together" stated DeLuzio.
He also noted he is excited to be able to focus more on product development and less time on marketing and sales, enabling Amplify Plugins to focus exclusively on creating solutions for customers' existing and emerging functionality needs.
"Bringing Scott and the Amplify team on board through this merger allows us to break the service vs. product barrier and offer even more value to our customers while profitably building and supporting excellent products that our customers and future customers can rely on for years," stated Morrison. "This partnership will allow us to create more value together than we could have on our own, and we're excited about how that will allow our customers to achieve better, faster, more cost-effective and innovative ways of doing business."