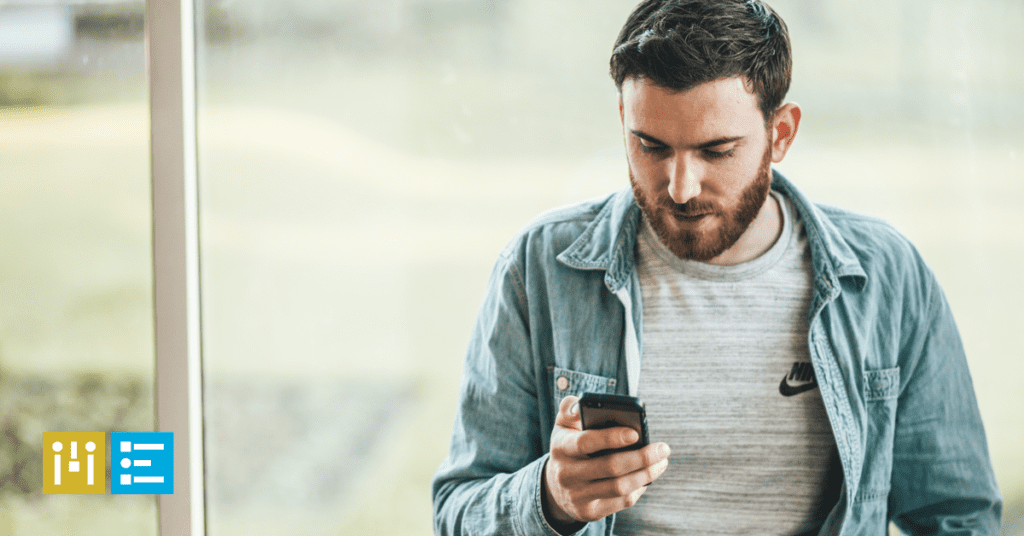 6 Ways to Increase Mobile Conversion Rate for eCommerce
First, let's start with defining mobile conversion rate. It's the percentage of people who opt into your mobile marketing campaign out of the total number of people who saw the campaign. Simply put, the higher the percentage, the better the success of your campaign strategy.
When we talk about mobile rate optimization, we're referring to strategies that increase the percentage of those that convert.
Here are six smart ways to improve your mobile conversion rates: 
Speed Up Your Mobile Site – Did you know that 40% of people abandon a site that takes more than 3 seconds to load? That's not a lot of grace, so you want to make sure your site loads in record time. A key aspect of mobile page load speed is render start time (RST). This is how long it takes for the first content to begin to appear on the screen. Sites with the best mobile RST get 50% more engagement. More engagement means more conversions.

To improve your mobile speed, here are some key areas to focus on: 
Follow Google's best practice for improving mobile speed. You can test your site here and receive a full report on recommendations for improvement.
Install a caching plugin like WP Rocket for WordPress to improve page load times.
Ensure your images are optimized. You'll want to reduce the images as much as possible without sacrificing quality. Image optimization is also about SEO and making sure your images are optimized for search. But, for load times, the key is image size reduction.
Use a content delivery network like Cloudflare to provide fast delivery of Internet content.
Don't upload audio or video files directly to WordPress. These files take up a lot of bandwidth. Load them elsewhere such as YouTube and simply use the embed code to place them wherever you'd like on your website.
Check out this excellent Ultimate Guide to Boost WordPress Speed Performance for more mobile optimization tips!

Optimize the User Experience – A great mobile user experience (UX) means that a user can easily find and navigate your website. A few key best practices include:
Simple Navigation: Provide a clear path to move between screens and find desired items.
Large Touch Areas: Make it easy to tap with larger touch areas, especially with the thumb! Areas that are too small will frustrate users on mobile.
Clutter-Free: Keep content clean and simple. Minimize content as much as possible. You can't include everything on mobile and editing down to the essentials is key.
Large Text: Remember that mobile screens are smaller so text needs to be larger to read easily and quickly.
Minimal Forms: Keep mobile forms simple and make it easy to provide information. Use touch controls when text needed is minimal such as with dates, times, birthdate, etc.
Include Product Videos – Without a doubt, videos get attention from your visitors. According to EyeWideDigital, having a video on your page can increase your conversion rate by 80%. Additionally, 84% of consumers have bought something after watching a video and 90% watch videos on their mobile devices.
According to an article by Forbes, video is all about psychology and incorporates four elements that humans are keyed in to notice:
Faces
Voices
Body Language
Movement
Pro Tip!
Try a Turnstyle: A great way to use video for lead generation is to include a feature called a Turnstile, which is a lead capture form. According to Wistia video marketing software, in their analysis of over 15,00 videos, a turnstile placed in the first 10-20% of the video had conversion rates of 38-43%. A turnstile will allow you to gate the content or just make it optional for viewers to submit their information. 
Create Trust – Trust is critical to getting users to take action. Some ways to build trust on mobile include:
Including a trust badge like Trustlock for WooCommerce to your checkout cart to show people that their personal financial information is safe on your website.
Show that you are a real person. Have photos on your About page and include a phone number for customer service (make sure someone answers it!). For busy eCommerce owners on-the-go, you can get an 800 number that will go straight to your mobile phone through GoDaddy's SmartLine service for under $20 per month.
Show social proof with testimonials and reviews from other customers. If you have a strong Google review presence, include your star rating.
Implement Autocomplete – This is proven to up your conversions! As a user begins to type (similar to how Google's search query works or Amazon's search feature), available options pop up in the form. This allows a user to quickly select rather than having to type everything in.

On WooCommerce, you can use WP AutoComplete Search plugin, which lets you provide the user with auto search suggestions based on information entered into the search field.
Have a Clear Call-to-Action (CTA) – Make sure you end your video with a clear CTA. Be clear about the action you want your viewer to take. A good CTA will also relate strongly to the content on the page, motivating people to take action. It will clearly showcase the benefits someone will get if they take action.

Consider using FOMA (fear of missing out) when appropriate in your CTA to encourage quick action. Examples include phrasing such as:
Limited time offer…
Available for the first 100…
Offer ends at midnight tonight…
Don't miss out. Won't last long…
Supplies are limited…
Back in stock, act fast…
Here are some great resources to get your creative juices flowing for writing compelling CTAs: 
We hope you've found this information helpful as you navigate the world of mobile eCommerce. With mobile eCommerce sales accounting for 34.5% of total eCommerce sales in 2017, and by 2021 expected to account for 54% of total eCommerce sales, optimizing your WooCommerce store for mobile is a great investment!