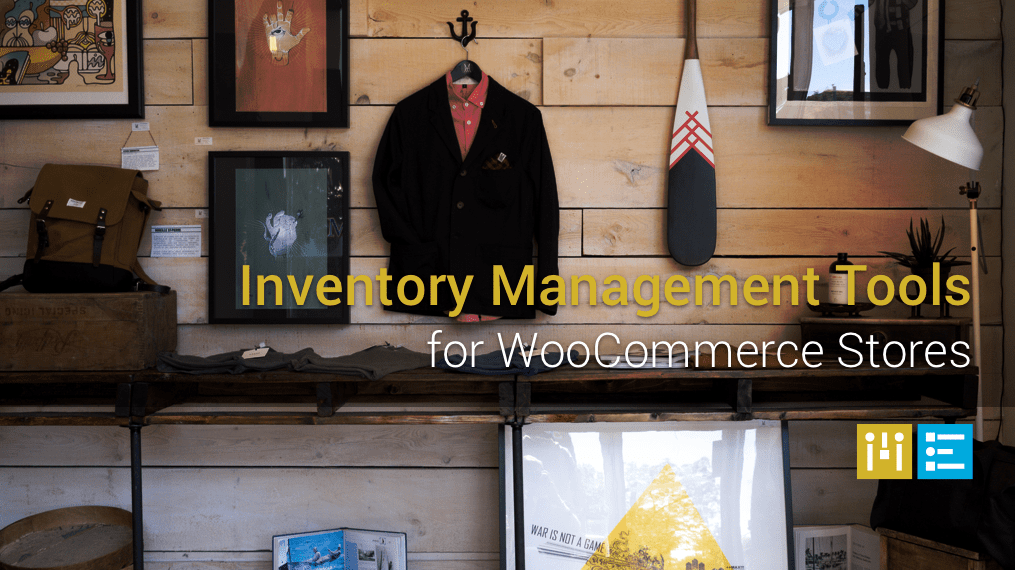 5 Inventory Management Tools for WooCommerce Stores
Any eCommerce store selling physical goods will have to deal with some type of inventory management.  If you're using WooCommerce it's not a feature that's sufficient right away.  While WooCommerce comes with lots of bells and whistles for your online store, inventory management typically requires some extra muscle. The good news is that there are many great tools that integrate with WooCommerce to consider for managing your inventory. 
While considering these specific tools for inventory management, be sure to check out our recommended extensions for WooCommerce we recently posted.
When it comes to managing your inventory, we've rounded up some of the most well-used and popular solutions for you to consider.
ATUM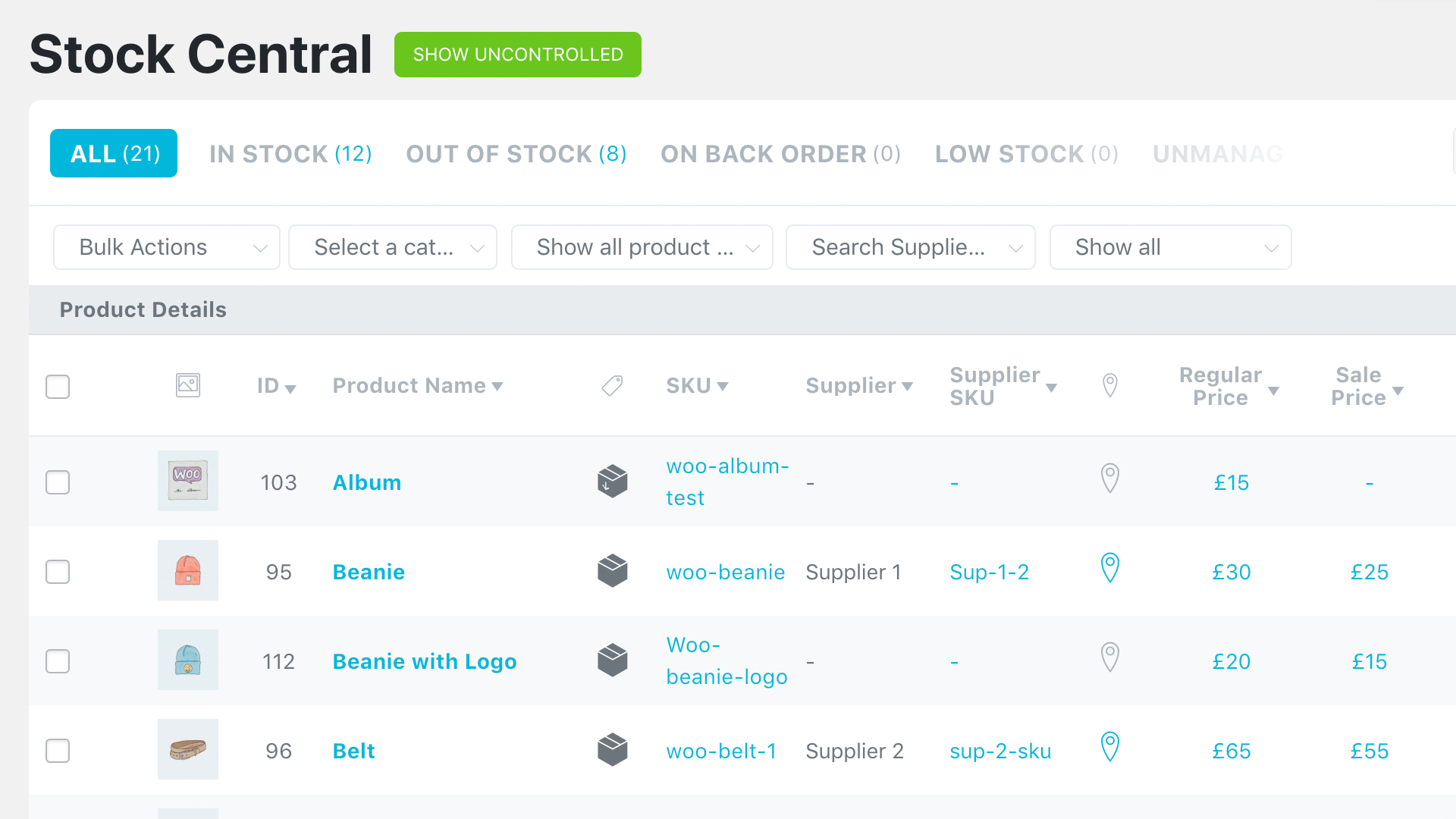 ATUM is a user-friendly free plugin available to all WordPress site owners. ATUM provides a refreshing new dashboard that allows you to see all your business stats in one place. ATUM's new layout gives you the ability to facilitate stock management while managing time and resources. Not to mention that ATUM is fully WPML compatible and allows you the option to export your purchase orders via PDF.
Are you using this system?  If so, which other systems did you consider before choosing ATUM?
Smart Manager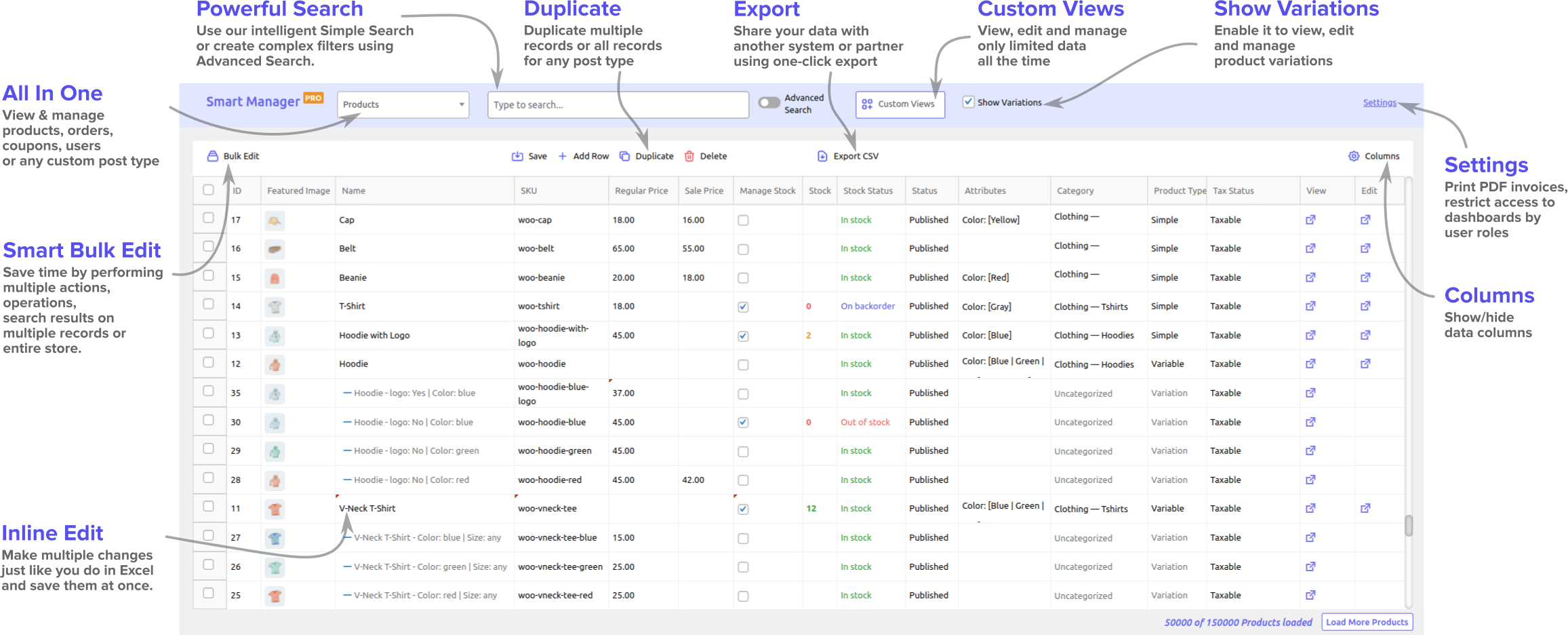 Smart Manager is a WooCommerce inventory management tool that offers many great features. The thing that makes Smart Manager different from the competitors is that Smart Manager allows you to bulk edit products. Bulk editing can save you a lot of time and headaches. The bulk editor allows you to edit anything from SKUs to shipping class. The bulk editor also allows you to edit WooCommerce orders and any WordPress fields. Another plus of this plugin is that it is GDPR compliant. Smart Manager does not collect any personal information.Smart Manger has a lite version and a pro version which starts at $149/yr for one site.
WP Inventory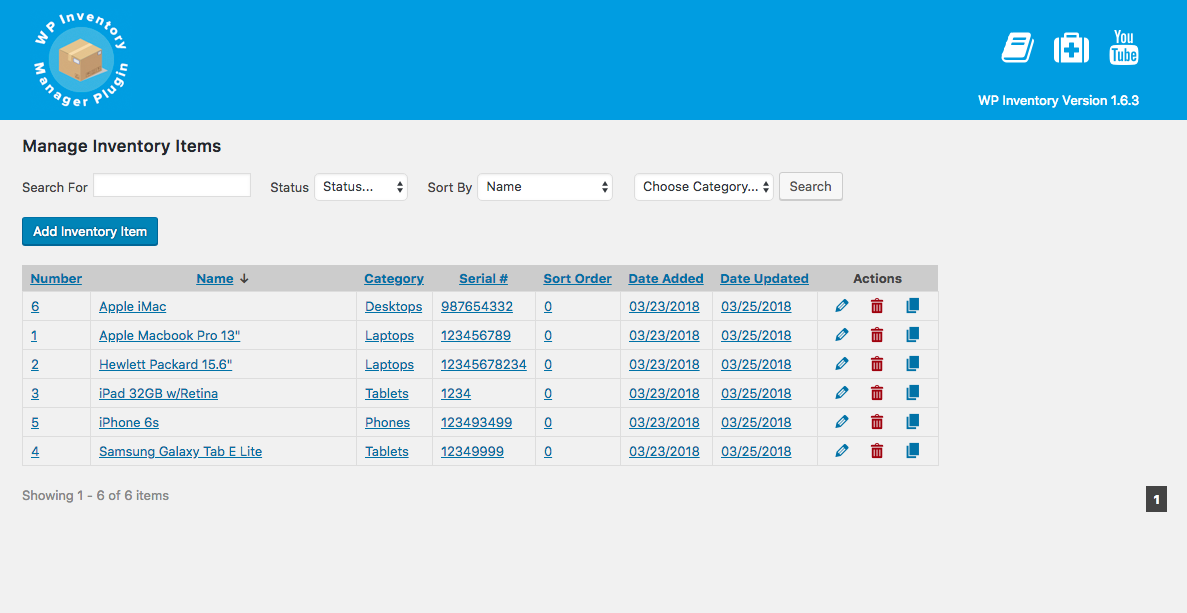 WP Inventory is one of the newer inventory management tools on this list but it has stood out against the competitors.WP Inventory is an easy-to-use inventory management system that supports multiple categories, customizable tables, and is developer friendly. WP Inventory is perfect for car dealers, art collectors, parts dealers, and more. WP Inventory is supported on various devices including iPhone and iPad. Wp Inventory is free but also has a pro version which starts at $49.99 for WP Inventory's Pro License.
---
Stock Manager for WooCommerce

If your inventory management needs are not overly complex, Stock Manager for WooCommerce will likely do the trick. It allows you to manage stock, set stock status, set backorders, set stock, set price, set sale price and set weight for each product and variation. It also syncs up with Excel nicely to import and export data back and forth.
Orderhive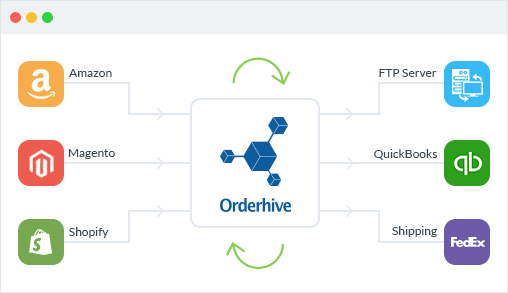 with all the major eCommerce platforms, including WooCommerce, as well as many other products such as Stripe, Amazon, eBay and shippers like UPS, FEDEX and the USPS and more. With this tool, you can manage the multiple channels that you sell on, centralize inventory, ship and track orders and automate drop shipping. Orderhive also has wholesale management tools and a robust analytics dashboard to help improve your store's performance.

Have you tried any of these inventory solutions?  What's your preference to manage products?  Inside of WooCommerce or outside in a web application?  Let us know if we should add another option to our list here.