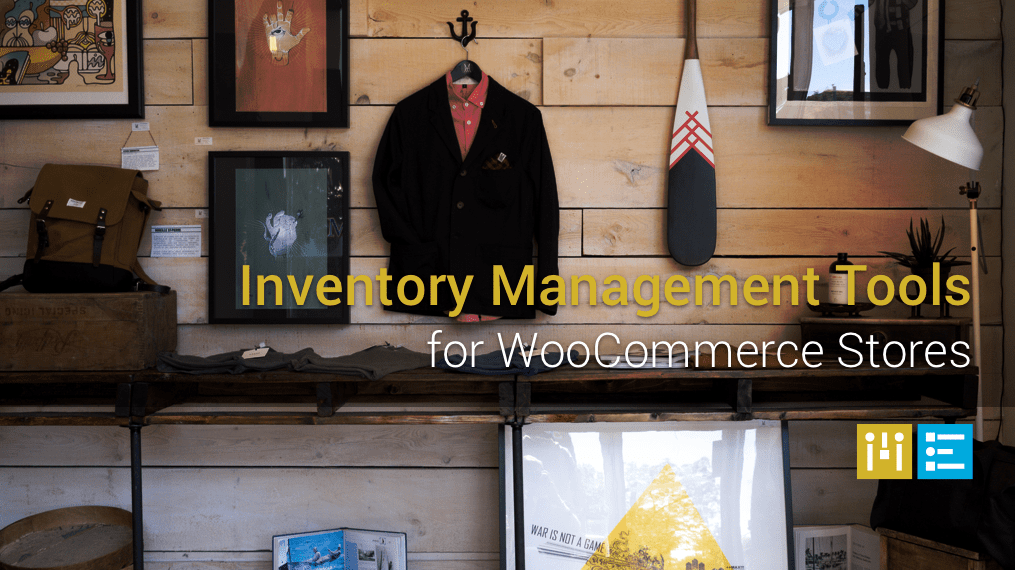 5 Inventory Management Tools for WooCommerce Stores
Any eCommerce store selling physical goods will have to deal with some type of inventory management.  If you're using WooCommerce it's not a feature that's sufficient right away.  While WooCommerce comes with lots of bells and whistles for your online store, inventory management typically requires some extra muscle. The good news is that there are many great tools that integrate with WooCommerce to consider for managing your inventory. 
While considering these specific tools for inventory management, be sure to check out our recommended extensions for WooCommerce we recently posted.
When it comes to managing your inventory, we've rounded up some of the most well-used and popular solutions for you to consider.
TradeGecko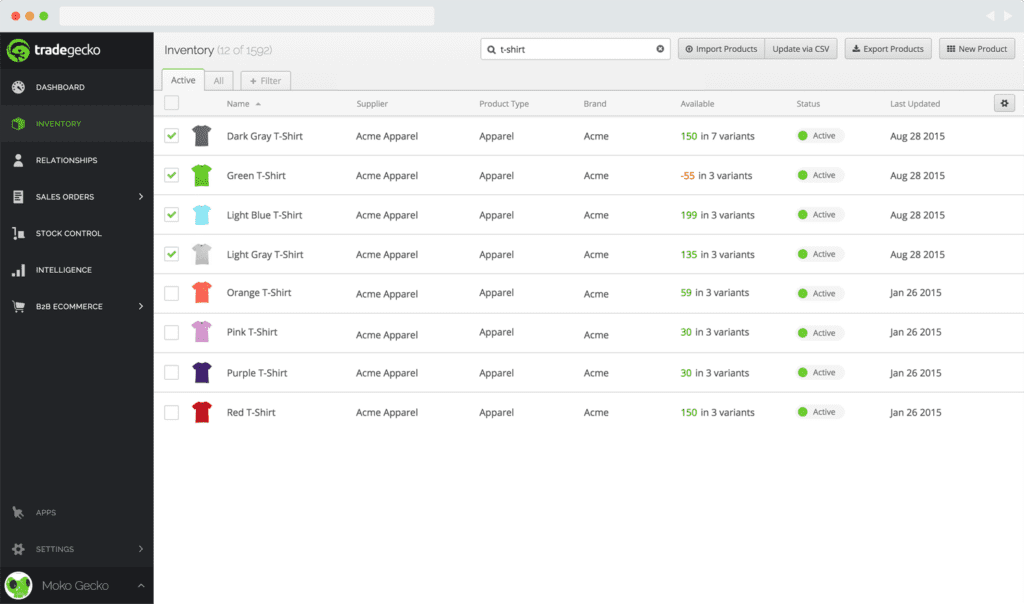 TradeGecko works with WooCommerce to sync your eCommerce store with its user-friendly inventory management. You can control your stock in multiple locations, manage sales and purchase orders and automate back ordering. You can also create a custom domain for a private online wholesale store for your distributors. TradeGecko offers a mobile app for iPhone, iPad and Apple Watch that lets you manage your products and orders from anywhere and it's free to all TradeGecko users. The product also integrates with many other applications such as QuickBooks and has an analytics platform to monitor what's selling, who's selling it and on what channels as well as create custom reports.
Are you using this system?  If so, which other systems did you consider before choosing TradeGecko?
Stich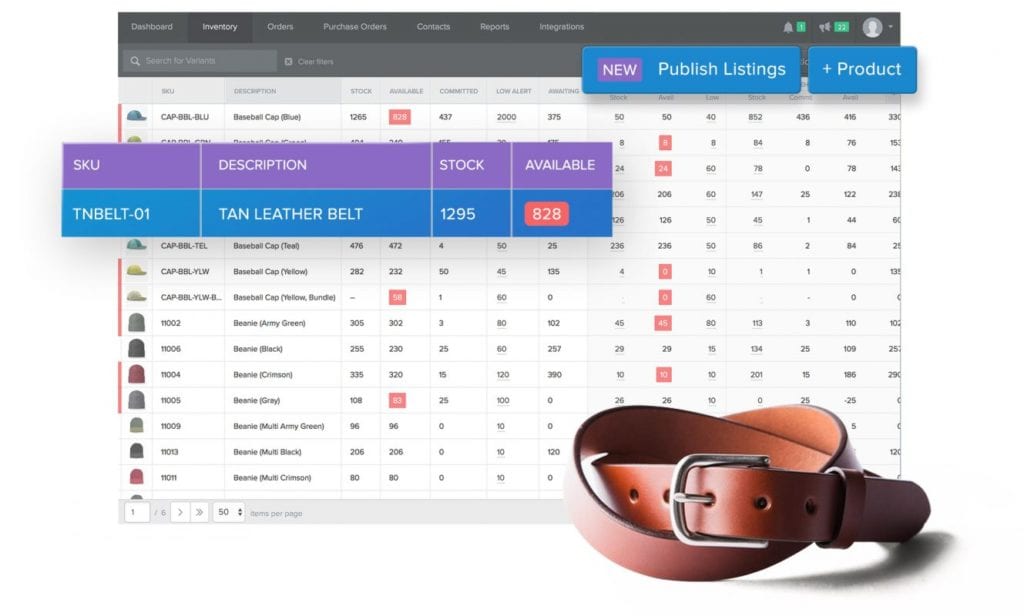 Stichlabs offers Stich, another good eCommerce inventory management system to consider. It automatically syncs inventory, orders and data across multiple sales channels, suppliers and fulfillment locations. This is a good tool for eCommerce companies that sell on multiple platforms and need to have one centralized location to view available inventory across those channels. The product integrates with other eCommerce platforms like Amazon and eBay. So, say a customer places an order on Amazon or eBay, as well as on your WooCommerce site, all orders will automatically sync to Stichlabs and keep orders in one location.
Orderhive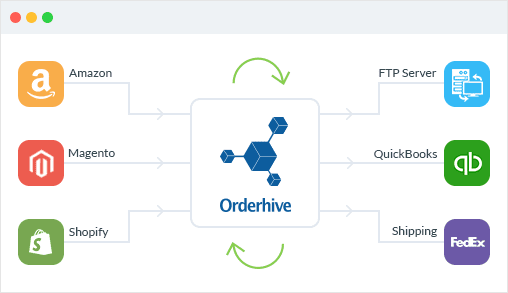 Orderhive is another tool to check out. It integrates with all the major eCommerce platforms, including WooCommerce, as well as many other products such as Stripe, Amazon, eBay and shippers like UPS, FEDEX and the USPS and more. With this tool, you can manage the multiple channels that you sell on, centralize inventory, ship and track orders and automate drop shipping. Orderhive also has wholesale management tools and a robust analytics dashboard to help improve your store's performance.
These first three – TradeGecko, Stitch, and Orderhive – are good all-around eCommerce inventory management tools that will meet the needs of most eCommerce vendors.
---
DEAR Inventory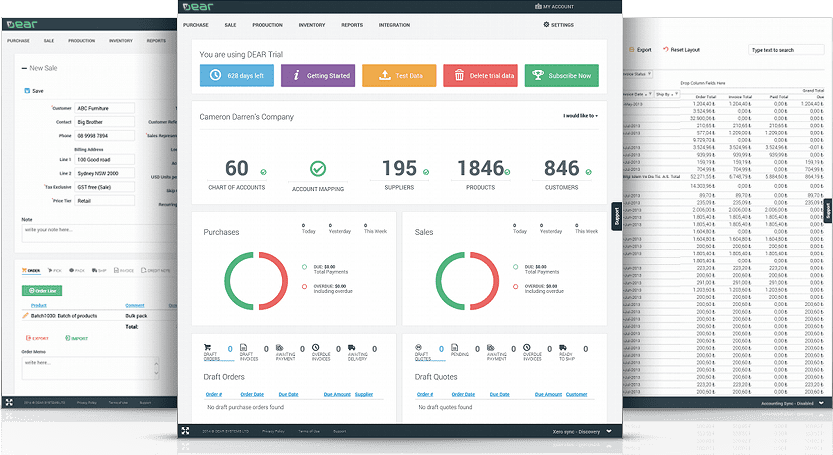 If you need to track finished goods as well as raw material inventory, DEAR Inventory is a good choice. DEAR will allow you to control sales, inventory, and shipping across multi-channels. DEAR is ideal for manufacturing companies with its manufacturing module that helps you to track the cost of raw materials and labor in the production of finished goods. Like Stich, TradeGecko, and Orderhive, DEAR is a robust inventory management product.
WooCommerce Stock Manager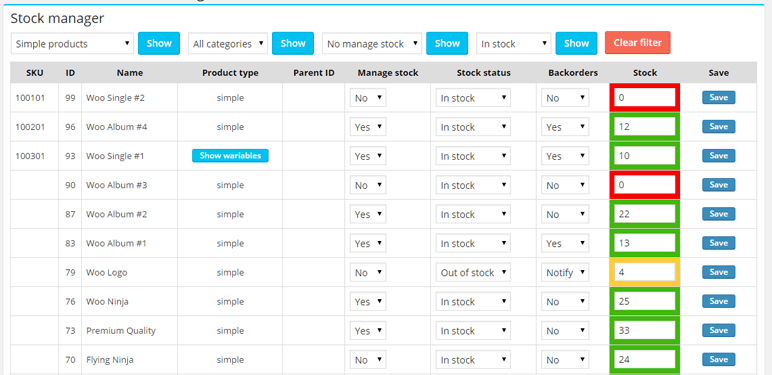 If your inventory management needs are not overly complex, WooCommerce Stock Manager will likely do the trick. It allows you to manage stock, set stock status, set backorders, set stock, set price, set sale price and set weight for each product and variation. It also syncs up with Excel nicely to import and export data back and forth.
Have you tried any of these inventory solutions?  What's your preference to manage products?  Inside of WooCommerce or outside in a web application?  Let us know if we should add another option to our list here.