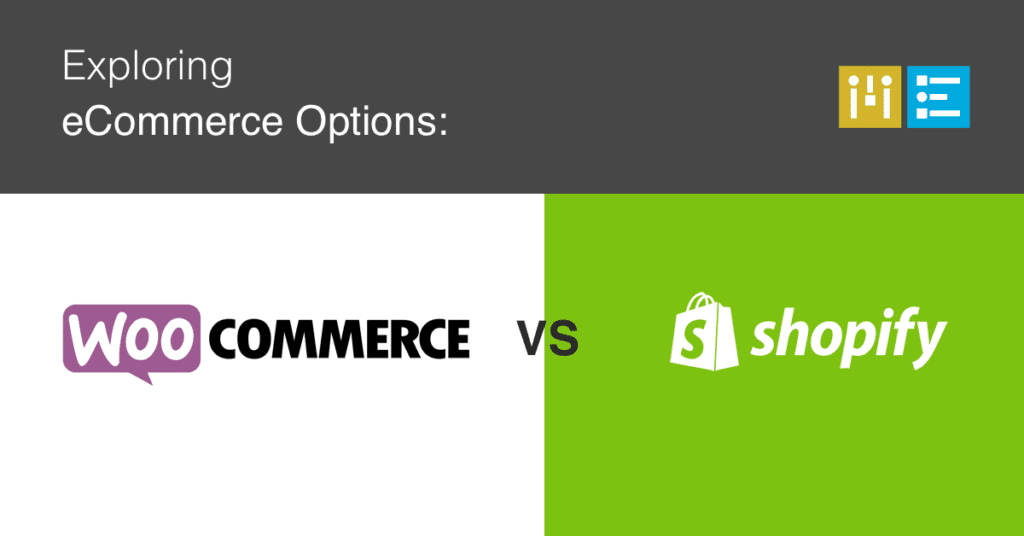 Exploring eCommerce Options: WooCommerce vs. Shopify
Here at Mode Effect, we're team WooCommerce, but we can't deny that not every store is the best fit to start or continue their journey on any particular eCommerce platform.  So it's always good to be educated on any particular platform you are considering for your online store.  So here is an overview of WooCommerce and Shopify.
What is WooCommerce?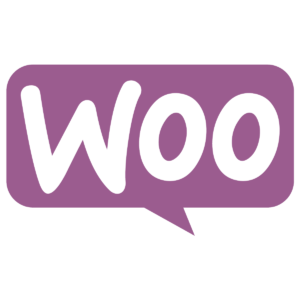 WooCommerce is an eCommerce solution that can be used for WordPress websites. WooCommerce is a plug-in that enables a new or an already existing WordPress website to become an online store.
WooCommerce transforms a WordPress website into a store that has:
Payment pages

Shipping options

Checkout and Cart pages

Product listings

Fully customizable designs and additional extensions

And more!
With WooCommerce's open-source methods, it is completely customizable.
What is Shopify?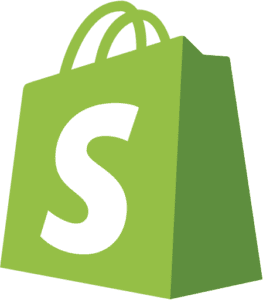 Shopify is an all-in-one eCommerce platform that aids in the creation of an online store without a previously existing website. Unlike WooCommerce, Shopify is not self-hosted and the coding is the company's own coding language. This means that it is less customizable unless you have high technical skill but you are not responsible for all of the technical aspects of your online store. 
With Shopify your website can have:
Shipping Options

Product listings

Payment pages

Hosted and cloud-based web servers

Designs built with the online store builder or themes
How do I select an eCommerce solution for my online store? 
When looking for an eCommerce platform to use for your online store, there are several things to consider. The main considerations we will go over in this comparison are:
Ease of use

Payment Methods

Integrations and Features

Cost

Customizable design
Ease of Use for eCommerce
When starting out an online store, not everyone has strong technical skills or are web designers. Even with some knowledge, Shopify and WooCommerce are very different in how they are used and the skills needed to do so.
WooCommerce 
WooCommerce is not a hosted platform so that means the creator will be responsible for keeping their online store updated but there are plenty of plug-ins that can be used with WooCommerce to stay on top of this without a host. 
WooCommerce is also completely customizable with almost unlimited results but there is no online design builder tool and it is up to the creator's technical abilities to design their website. WooCommerce offers a guided setup wizard which is helpful, but overall there is a higher learning curve for WooCommerce than there is for Shopify.
Shopify
Since Shopify is fully hosted, the website creator is not responsible for keeping the software updated or the security of the website. 
Once signed up for Shopify, the website creator is walked through an online store builder and templates to choose from. It is easier in the design building, especially if the website creator does not have a high set of technical skills but the number of designs is limited in comparison to WooCommerce. Shopify also has a drag and drop feature, but the creator is overall limited within the designs and tools provided by Shopify. 
Payment Methods
Several different payment methods are used throughout the web and it is important to find an eCommerce platform that will have different payment options that suit the website owner and their customers.
WooCommerce
WooCommerce offers PayPal and Stripe payments by default but it also supports other payment methods through add-ons. WooCommerce can support many different payment methods including methods for regional and less popular methods specific customers may prefer to use. If it is important for your website and for the type of customers who will shop in your store to use varying amounts of payment methods, WooCommerce supports this.
WooCommerce also does not charge the website owner a percentage fee on your store transactions and they are only charged transaction fees. 
Shopify
Shopify also offers plenty of payment methods and uses its own payment solution called Shopify Payments (powered by Stripe) as well as other third-party payment gateways.
Shopify charges a 2 percent fee on each transaction made through the third-party payment gateways. This is also on top of the transaction fees charged by the payment gateways. It is possible to lower the percentage of the fee to 0.5 percent, but this is by paying $299 per month through the Advanced Shopify plan. Credit card rates start from 2.9 percent plus 30 cents for the basic plan and get lower with different plans.
Integrations and Features
WooCommerce and Shopify both have built-in features and the ability to acquire add-ons to help the website creator accomplish what they want to within their online store. 
WooCommerce
WooCommerce has a number of add-ons, called Extensions that can be found on the WooCommerce Extensions marketplace. These add-ons can be used for:
Add payment gateways

SEO

Performance optimization

Among many other things…!
With WooCommerce, it is also possible to have a developer create an integration or extension specifically for your own website as well.
Amplify Plugins is one great example. Amplify Plugins has created many plugins that work great for WooCommerce Stores such as Quick Checkout and Disable Shipping Methods When Free Shipping is Available!
Shopify
Shopify also has the option to integrate third-party add-ons. Within their AppStore, there are free and paid apps but most free apps are made by the third-party services with their own pricing. These add-ons can be used for:
SEO

Product reviews

Discounts

Countdowns

And more
Basic Shopify also comes with these features:
Unlimited product pages

Abandoned cart recovery

Website and blog

And more
Cost
The cost of eCommerce platforms is possibly the most important when you begin organizing and beginning an online store. 
WooCommerce
Since WooCommerce is a plugin for WordPress, it itself is free. Though, in order to use it, you must have a domain name, an SSL certificate and a WordPress hosting account.
A domain name will cost $14.99, web hosting costs around $6.99 a month, and the SSL certificate costs $70, although some hosts offer one SSL free. There are also several hosting companies that offer WooCommerce hosting plans such as WP Engine, which we recommend. Overall, WooCommerce is cheaper than Shopify in the long run and you will have more ownership and control over your eCommerce store. 
Shopify
Shopify has several plans to choose from which come with different features and different price tags attached. The Basic Shopify plan is $29 a month, the next level plan is $79 a month, and the Advanced Shopify plan for $299 a month. Each of these plans includes the SSL certificate, domain name, and web hosting. Though, this price does not include the price of add-ons and plug-ins that you may want to use for features not included.
Customizable design
In order to make sales, a customizable design is an important step in making your online website easy to use for customers and aesthetically pleasing. 
WooCommerce
When designing a website on WooCommerce, it can depend on the designer's technical skill and the amount of time they are willing to put in to create the design they desire. WooCommerce gives the website owner unlimited theme choices and unlimited space to design, as long as they have the skills to so. With the use of coding and themes, available through ThemeForest, a WooCommerce online store website can be as highly customized as you'd like. 
Shopify
Shopify has a theme store that aids in helping the website owner design the website without much technical skill or time needed. They also have the drag and drop feature, which makes it easy for the website creator. Though, it is limited because there are only so many themes and ways to make variations to themes. While Shopify is easier to use, it has less options for customization.
Which is the best eCommerce platform for an online store?
While WooCommerce and Shopify are similar in some ways and different in others, WooCommerce overall has the most customization. So, if that is what you're after, WooCommerce is your best bet! For someone who wants full control over their website in design, costs, payment methods, add-ons and plugins, WooCommerce is the best choice.
For someone who does not have the technical skills necessary for using WooCommerce or does not want to hire a developer, Shopify would be the best option although it has less customizable features and you are building on someone else's platform, which will make it challenging to transition from, if you choose to do so down the road. 
WooCommerce should also be used if you prefer to use WordPress or already have a WordPress website that you wish to make into an online store. The two products are owned by the same company, Automattic, and are designed to work synergistically.