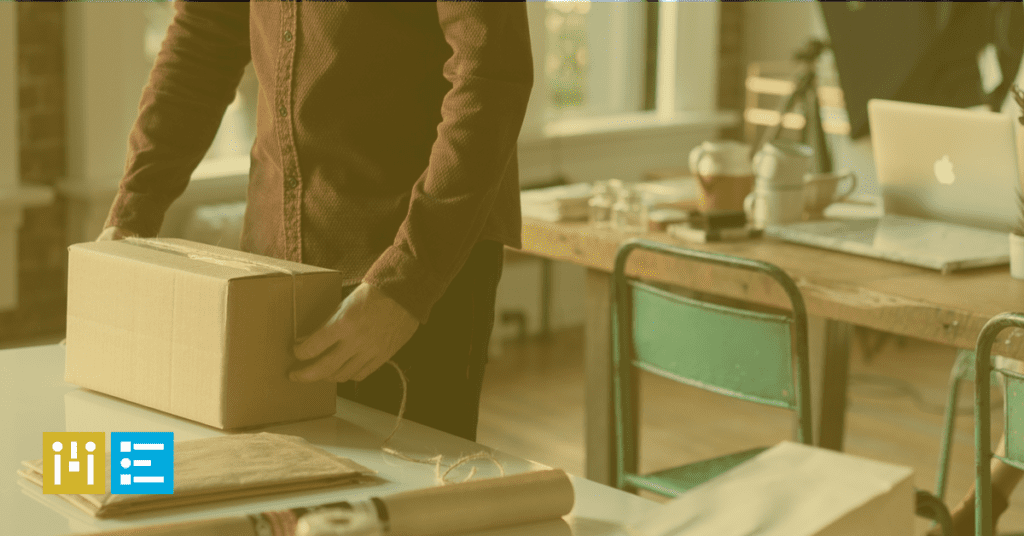 Creating a Shipping Method for WooCommerce
If you run an eCommerce business, you know that fast, secure shipping is an essential part of each sale and can make or break a loyal customer.
eCommerce customers expect orders to process quickly and accurately, can be traced, and are easy to return via mail if necessary. The ongoing COVID-19 crisis has sent more people than ever before to online shopping, and we've heard from some clients that they are scrambling to keep up with orders.
There certainly is no shortage of shipping vendors to coordinate with your eCommerce site. If you use WooCommerce, you have several options to consider that support the services your customers expect – especially if they're used to a personal shopping experience normally provided inside a physical store.
Use the Shipping Method That Fits Your WooCommerce Business
If you're new to WooCommerce, you've already taken a smart step by using this platform built upon the user-friendly WordPress experience. As you gain more experience with the software, you'll find it's highly customizable for your (and your customers') preferences. Read our overview of setting up a new WooCommerce store.
You might be pleasantly surprised to find that WooCommerce provides excellent inventory services. It's almost certainly superior to whatever you're using right now. If you're starting from scratch, you can create inventory directly on the software or through a spreadsheet like Excel or Google Spreadsheet. WooCommerce can also import your inventory list and show you ways to highlight and enhance the customer experience.
Those who are new to eCommerce and unsure about the volume of online sales they will generate (such as brick and mortar stores offering another customer option) might want to start with WooCommece's default shipping tools.
If you know you're going to have high shipment volume you probably should explore WooCommerce shipping extensions that streamline and automate many related functions including scheduled shipments and auto subscriptions.
WooCommerce's Default Flat Rate Shipping
WooCommerce's default setting, flat rate shipping, is free. I'd suggest you give it a try if you're pretty certain that your shipping needs will be modest, at least during your launch phase. It's already set up for shipping within the US and Canada and you can manually add additional regions.
Even better, you can set your flat rates according to shipment weight or allow free shipping for specific conditions such as the amount purchased. Here are a few examples of how you can further customize shipping costs:
Instruct the software to calculate costs for options like expedited shipping versus regular or free shipping
Offer shipping discounts based on the amount spent, repeat customers or purchases, etc.
Use the Shipping Zones function to program customer pick-up
Using Amplify Plugins Disable Shipping Methods When Free Shipping Is Available plugin to further speed up your checkout process.
The software also calculates state tax. A free extension lets you print USPS labels and a premium version displays a full menu of rates and options in real-time
Even if your online sales grow, you could be perfectly happy using this method. Some eCommerce businesses may find Woo's default shipping is scalable for their needs.
Which WooCommerce Shipping Extension is Best for You?
There are lots of WooCommerce shipping extensions available for free or by subscription. WooCommerce features several on its site, where you can browse for options you think will fit your customers' preferences.
These featured extensions are usually created in close partnership with WooCommerce (some are created by staff), but by no means are they the only good ones out there. Here's an overview of a few popular ones:
The ShipStation extension imports orders from several eCommerce sites including Amazon, eBay, Walmart, and other websites that sell your products. Use it to offer shipments via USPS, FedEx, DHL, as well as carriers in Canada, the United Kingdom, and Australia. It creates labels and customizes emails to notify customers about order and shipment status. There's also a free mobile app for Android and iOS. Tracking services are available in the US only. Try it free for 30 days. ShipStation requires a monthly subscription that begins at $9/month for 50 shipments.
Shippo syncs various sales channels and partners with a huge global network of 50 or so carriers and tracking vendors and searches for the best price for your customers based on their location. It prints labels, customer notification emails, and streamlines the return process. It pay-as-you-go plan starts at 5¢ per label for up to 5,000 shipments per month and professional plans start at $10 per month. Check for free trial periods.
The Advanced Flat Shipping Rates extension allows you to super-customize flat-rate shipping to meet specific needs. For example, you can expedite shipments and ensure special handling. Or perhaps you need to arrange for courier delivery within a busy city like New York or London. You can create as many scenarios as you can anticipate and let customers choose which method they want (or need). $99 per year, with a 30-day money-back guarantee.
WooCommerce Order Delivery lets customers choose a delivery date and time. This is useful for extremely time-sensitive deliveries such as refrigerated products, medications, and shipping live animals. $129 per year, 30-day guarantee.
Local Pickup Plus supports retailers at multiple locations around the country. If you're franchising, this is an excellent tool to offer franchisees. $79 per year, 30-day guarantee.
It's worth noting that if you can purchase extensions for single shippers such as USPS, Canada Post, Royal Mail, UPS, FedEx, and so on. There's even an extension that supports shipments to corporate clients of Russian Post for eCommerce sellers with more…adventurous business plans. And there are extensions to support regional shipment in places as varied as Southern Africa and the U.S. Upper Midwest.
Many eCommerce businesses and websites join subscription services like Zapier that gives them access to thousands of plugins and extensions that automate or support critical functions like shipping and marketing. It offers more than 2,000 WooCommerce extensions at reduced rates.
eCommerce Shipping Support You Need, When You Need It
One of the best parts of WooCommerce is that it lets you decide what you need when you need it. When you buy an extension, you usually buy for one year, sometimes month-to-month. Because shipping extensions offer multiple pricing levels, it's easy to adjust up or down depending on sales trends.