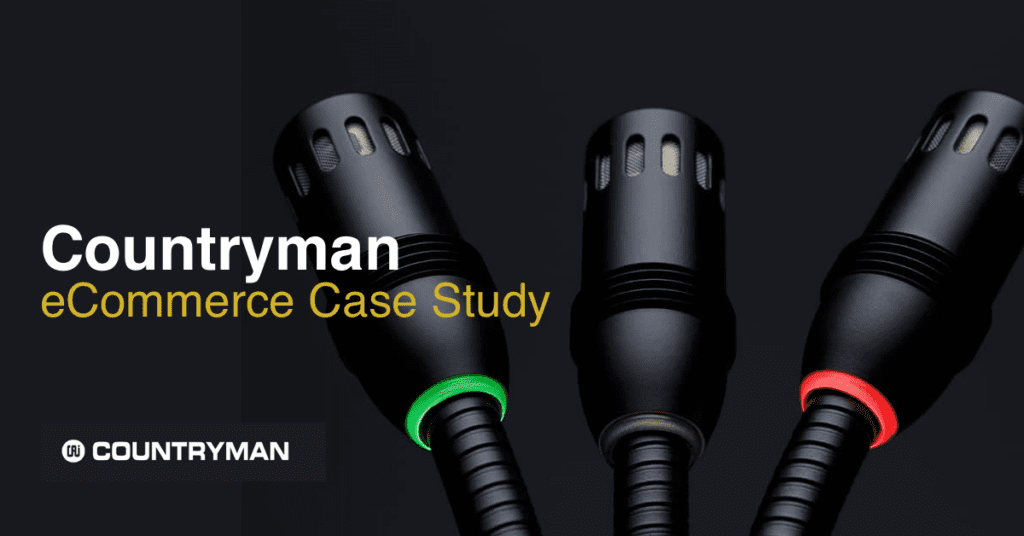 How a California Audio Company with Grateful Dead Roots Transformed an Unstable WordPress Website into One that Supports Long-Term Growth
Countryman is a privately held audio company based in Menlo Park, California with a half century history serving the music, movie/TV, corporate event, faith community and audio dealer/wholesale industries. In fact, the company's founder Carl Countryman started his career building equipment for the Grateful Dead in the 1960s, where he saw an opportunity to improve upon the current technology in the audio equipment industry, and, thus, founded Countryman. As the company grew and evolved over the years, so did its needs for a strong online presence and ecommerce store.
The Challenge
For several years, Countryman was experiencing an increasing amount of challenges and instability with its website, which includes an online store that houses 35,000+ product SKUs for highly configurable audio equipment products. To make matters worse, their website developer disappeared leaving them with a site that would crash when they made any changes to the products or content.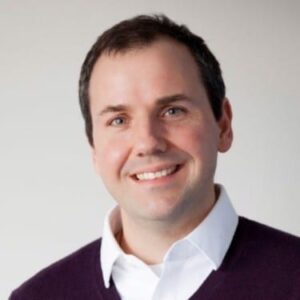 "We tried to fix the issue ourselves, but just could not," said Chris Countryman, the company's president. "To make matters worse, every time we made the smallest change to the website, it would crash the site. We were afraid to do anything!"
"Our website is our core marketing force; it's where we present our products in the best possible light, when it's constantly down or not functioning well, it reflects poorly on our company," shared Chris.
Chris and Ben Lacasse, an engineer at the company, set out to find a reliable and experienced WordPress website developer to solve their ongoing challenges. After online research, Chris and Ben found Mode Effect, a WordPress and WooCommerce consultancy.
"We decided to give them a try as they had good articles on their website and strong reviews," shared Chris.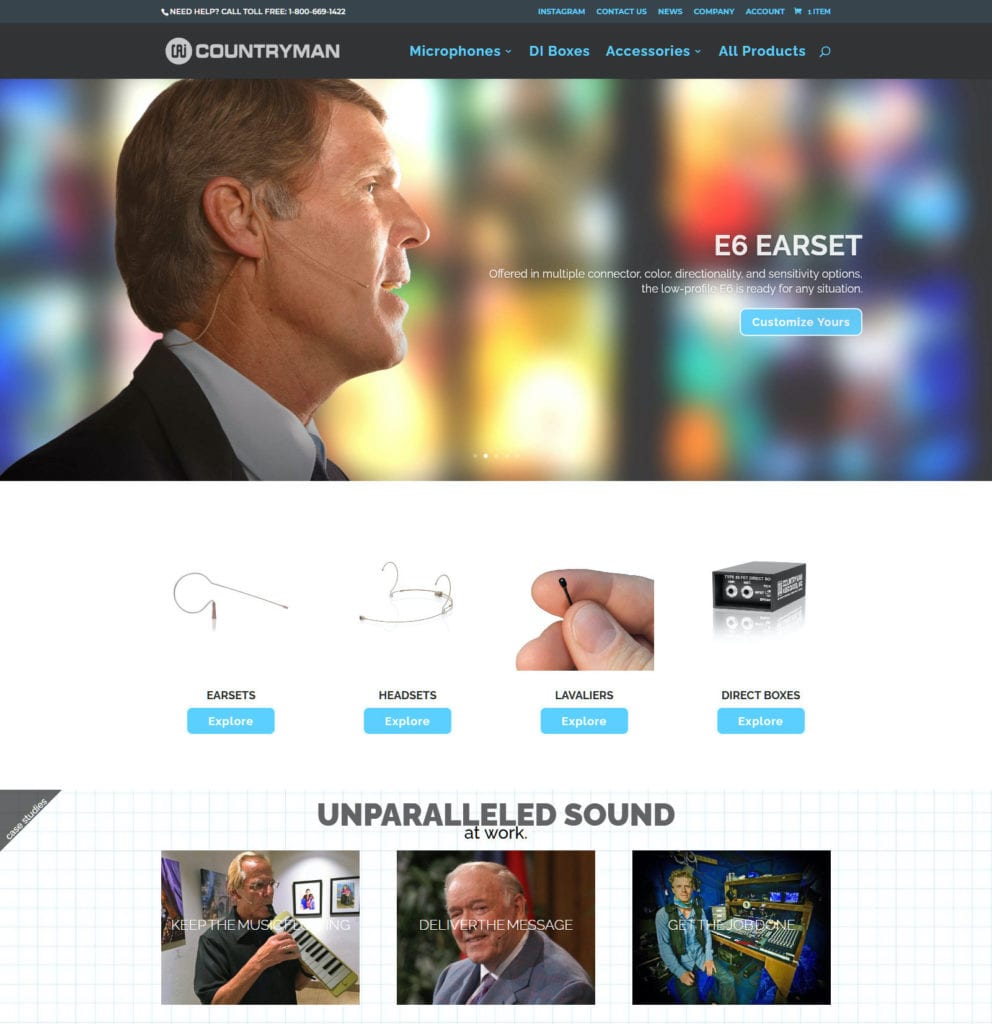 The Solution
"There were a number of issues causing the site to crash," shared Mike Sablone, lead developer at Mode Effect. "Our goal was to quickly resolve these issues, redesign the site to be more modern and user-friendly on both the front- and back-end and give Countryman a very stable website where they had a lot of control over making changes to the site."
Mode Effect identified one of the primary challenges as the fact that Countryman's website was running on a website page builder. "The website builder was a beast, slow, crashes browsers and is hard to work with," said Mike. "We got them off the builder and into something easy to manage. We use a concept called blocks, which allows us to very easily create content and optimize performance."
Also, rather than doing the site redesign as a "watershed event" – where everything gets migrated to the new site all at once – Mode Effect took a more agile approach, using what they identify as an "inside out approach."
"We pushed the new theme live within the existing site," shared Mike. "This allowed us to work with Countryman to prioritize which web pages and products they wanted on the new theme. Countryman was able to add new pages and preview them and push them live, allowing them to migrate to the new theme over time."
On top of creating a completely redesigned WordPress website with a new much more stable and modern theme, Mode Effect tackled Countryman's product SKU challenge. Resolving this issue was in addition to the site redesign, critical to creating a stable WooCommerce (the eCommerce arm of the site) component.
"We created a Google Sheet (Gsheet) tool with all Countryman's product SKUs and built a data sync between the Gsheet and WooCommerce," said Mike. "Once they made a change to product information on the Gsheet, they just have to log in to the admin side of the website and hit a button to sync the Gsheet changes to the front-end – then all changes push live to the website."
Finally, another additional task to create the best possible site performance and stability was migrating Countryman's website to a new hosting environment. Mode Effect moved them over to our own cloud eCommerce hosting infrastructure.
"Our cloud eCommerce hosting is both an economical and scalable solution," shared Mike. "It allows for a website to scale horizontally – where multiple servers serve site users versus using just one server. This is important because as site usage grows, you need to add more servers to manage the usage, which can get very expensive. With our cloud hosting and their horizontal model, you can scale much more efficiently and affordably."
The Results
"Finding a company like Mode Effect is a godsend," said Chris at Countryman.
"The difference in our website uptime, speed, functionality and performance as well as ease of use is night and day. We have received many compliments from our customers and people in our industry on the new website as well," Chris added.
The changes to Countryman's website, including the site redesign, product SKU integration and hosting environment migration have resulted in the following positive changes:
Massive improvement in website performance with fast load times and speed as a result of the new theme and site rebuild.
Stable, reliable website that Countryman can easily make changes to on their own without any concerns about creating issues with site stability.
Significant control and autonomy over the site with the ability to manage product pages, marketing page content edits and more.
A modern new site design that their customers and industry partners compliment and enjoy interacting with.
The ability to seamlessly update product information and push updates to their website with literally the click of a button.
Scalable and affordable hosting environment to grow with the company and its evolving needs.
A reliable partnership with Mode Effect to ensure that their website, a core marketing feature, is always up-and-running, performing at the highest level and is built to grow and scale.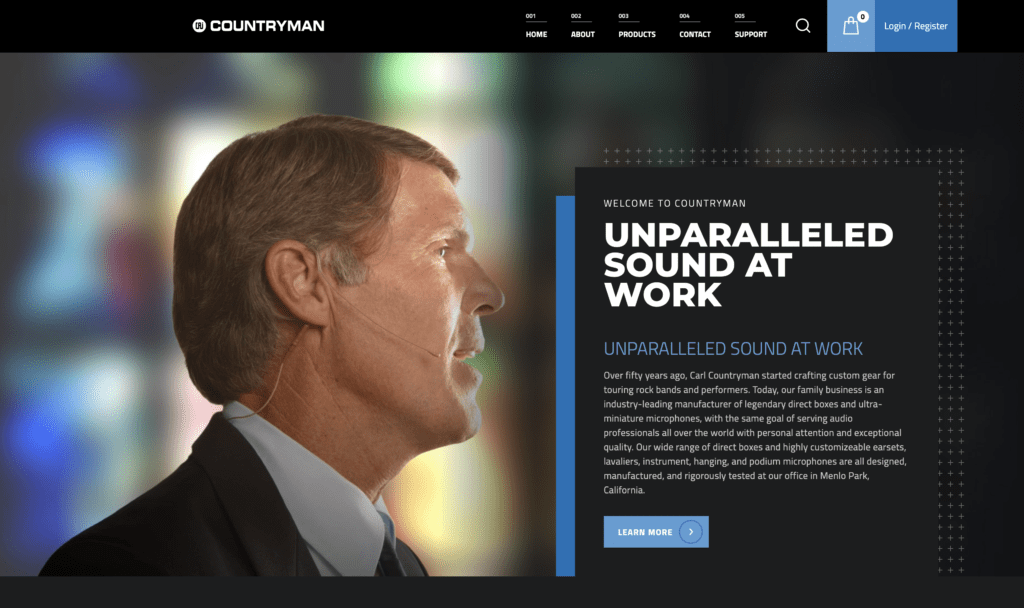 "I would highly recommend Mode Effect," said Chris. "It's rare to encounter a group of people who are as competent across the board as they are from fixing an emergency issue like ours to entirely rebuilding a site and taking it from conception to completion with ease. Their team is versatile, flexible, skilled, and responsive. We are really proud of the website we created in partnership with Mode Effect."
"We're honored to be a partner with Countryman to help them solve their challenges and create a website they love and that supports their business goals," said Cody Landefeld, CEO of Mode Effect. "We're all about long-term partnerships and customizing solutions to the unique needs of a business. We look forward to our continued collaboration with Countryman."
About Mode Effect
After spending over a decade in the website design industry, Cody Landefeld founded Mode Effect in 2010 to provide solutions in WordPress and WooCommerce, the world's most useful CMS and eCommerce, to help businesses leverage their websites for growth. Mode Effect's professional team includes world class web designers and developers, copywriters, web optimization experts and web strategists. The company prides itself on being a key partner for eCommerce and enterprise companies seeking a highly experienced and expert WordPress and WooCommerce consultancy partner.