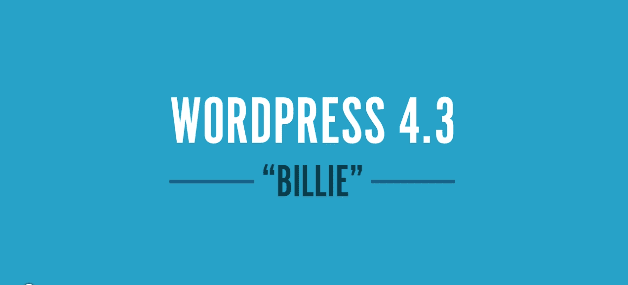 WordPress 4.3 is now available!
Website owners!  The long awaited release of WordPress 4.3 "Billie" is now available.
From WordPress.org:
Version 4.3 of WordPress, named "Billie" in honor of jazz singer Billie Holiday, is available for download or update in your WordPress dashboard. New features in 4.3 make it even easier to format your content and customize your site.
With each release of WordPress It's always a good time to make sure you're taking the proper steps to protect your data and keep your website running secure.  If you are running your WordPress website on a managed WordPress website host then you're in good shape.  If you have a shared website host like Godaddy or Bluehost you may be left to determine how to do manual website back-ups and security monitoring.  If you need help with how to navigate through properly maintaining your WordPress website we can help.  To those who are running 4.3, how do you like it so far?  What do you dislike?