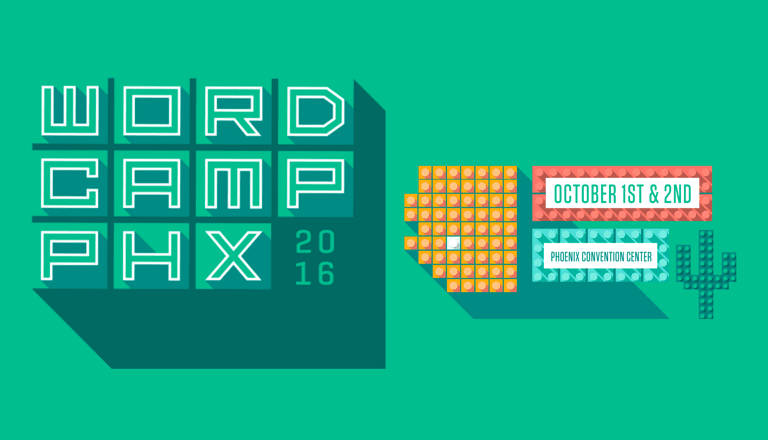 WordCamp Phoenix is this week!
Just a friendly reminder that our landmark hometown WordPress event is this weekend at the Phoenix Convention Center!  WordCamp Phoenix is an event usually hosted one time a year that brings together a fantastic amount of knowledge from the WordPress community!  The event begins this Saturday October 1st and kicks off in the morning at 8am.
Tickets online are sold out but there are plenty of walk-up tickets for sale!  This year Mode Effect is proud both to be sponsoring and have members organizing and speaking.
See you there?