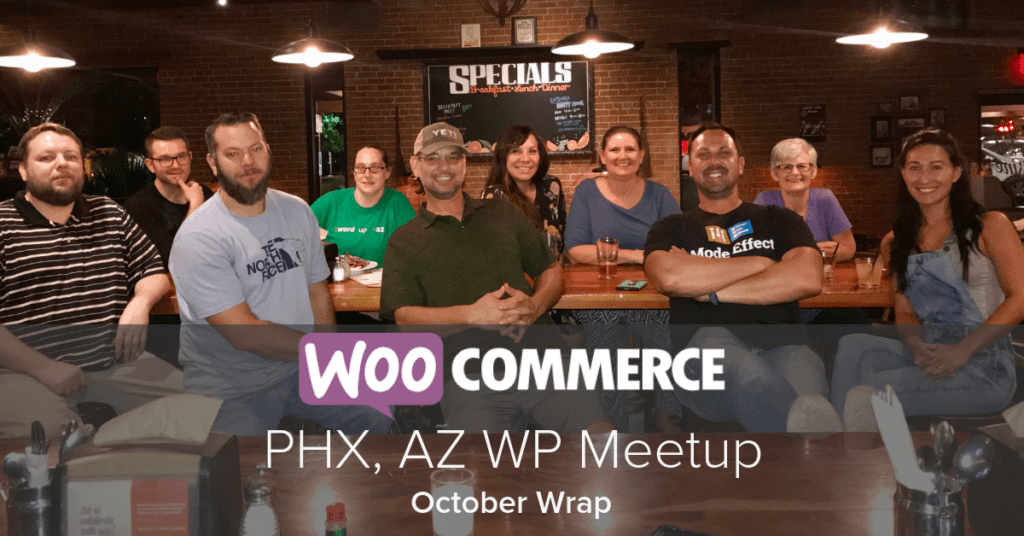 WooCommerce WPAZ Meetup: October Wrap
Three WooCommerce Meetups in and we're not stopping!
Last Wednesday we held our third WooCommerce Meetup right in the Warehouse District of Downtown Phoenix. I have to give a quick shout out to our wonderful venue, Galvanize. Not only is it one of the best co-working spaces I've ever been a part of, but it's gorgeous! It such a great spot for a community to meet. We're so grateful we get to use this space for our Meetup!
Last night we had two great presentations. The first was by our own Anne Watson. She gave us plenty of tips all on Marketing Automation.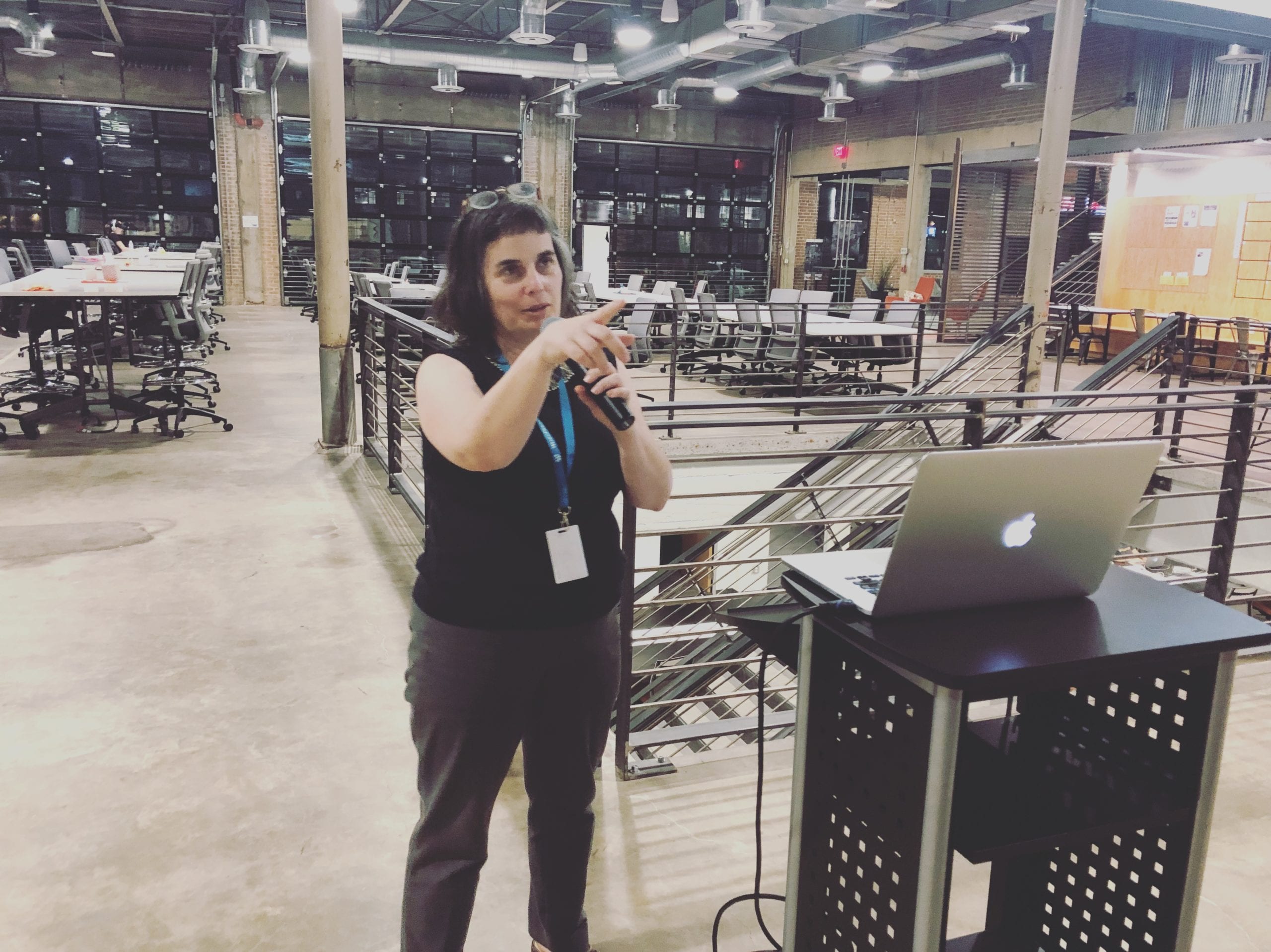 Here are a ton to notes on her talk:
Use time wisely and forever realize that the time is always ripe to do right. — Nelson Mandela.
What can WooComm do for you…. *Promote offers *Reach high-dollar customers *keep track of quotes. *keep track of deals in pipelines *Avoid Cart Abandonment. *Focus on the 20% *Follow up with your customers.

Parts include:
1. Trigger Event (ie. a purchase is made)
2. Sequence of events (emails, coupon codes, calls texts)
3. Goal is reached? Order is purchased
4. Sequence ended – Deadline reached and event has passed.
5. Records are kept (CRM system record updated and stored with notes/tags.
Common Woo triggers are sales.
Ecommerce actions —
*Create an account
*put items in cart, etc.
CRM is the key to marketing automation because if you do not track what happens then this is no good to you.
The power of the CRM is to take those contacts and put them into buckets for special actions/promotions.
Maybe use a bucket for upselling.
Woo Automation Ideas…
*Quote order made asking for a specific quote.
*Notification sent to sales team.
*CRM entry made.
*Email reply.
*appointment made online
*Text reminder
*follow up email with documents to sign.
This helps the sales team by providing a structure. They still have to sell, but this takes some of the liftings off of them.
Target Customer…
Another example….Create a segment and send a special email that creates a coupon and sends them to a landing page.
Another Example – Cart abandonment
Account created and they add items to cart but don't check out. Reminder email sent out. If no action, send coupon code.
Social media automations…
*Add subscription forms to your facebook page or facebook ads.
*Capture leads from facebook lead ads and add them to your account.
Add social links to your campaign and automation emails.
Automatically share email promotions/newsletters on Facebook.
Woo Needs Tools to help. different tools that help Woo are…
Zapier and IFTTT.
Woo Hookups
Active Campaigns
MailChimp
Tips to consider
*Use a flowchart to map out sequences.
*test campaigns on mock orders

*consider time frames – How long do you want them to stay in sequence?????
Manage marketing–
*Use dashboard tools
*use tasks and reminders for teams
*focus energy on 20%.
Our final talk of the night was presented by the one and only Scott Bolinger. Scott's talk was on How to Optimize WooCommerce for Mobile. Scott is always super gracious and willing to share his wealth of knowledge with anyone. He did not disappoint!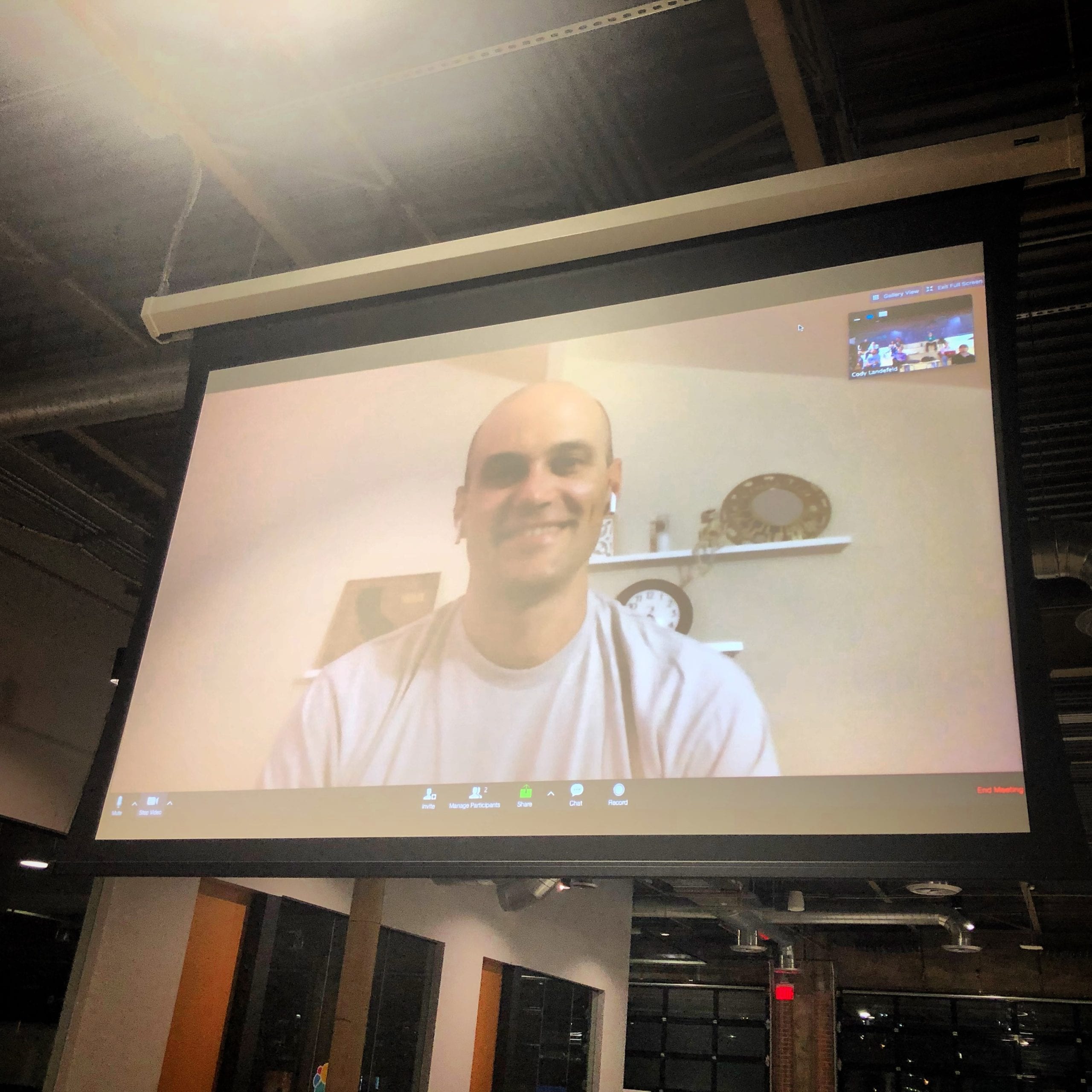 Of course, being the community builder that I am, my favorite part is the unofficial after-hangs where we get to build relationships and meet new peeps! We took it to Phoenix Public Market again! We love being able to hear ourselves and have excellent quality food and drinks. This was our biggest turnout yet! I hope you'll join us next time!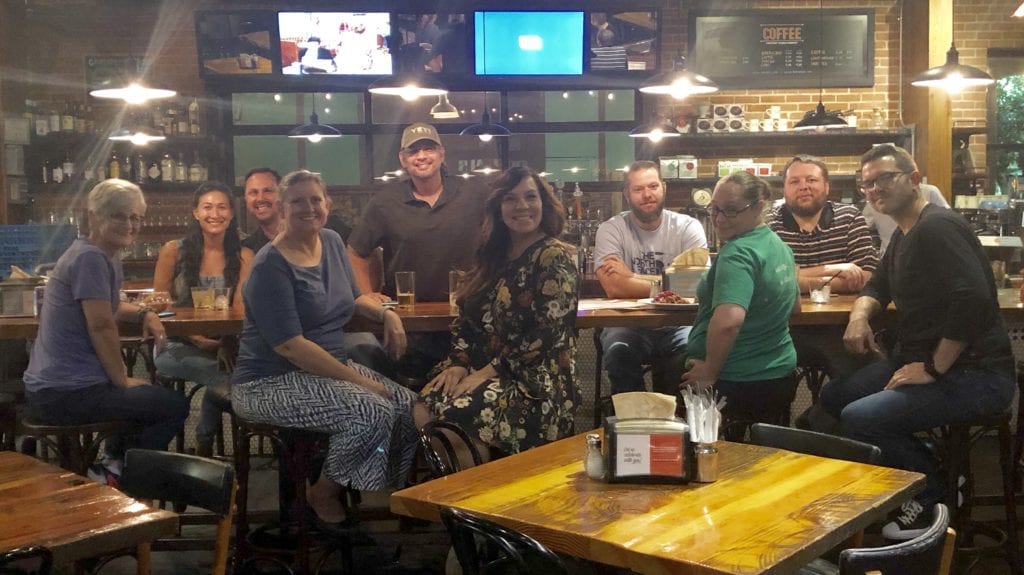 Another big acknowledgment to our head sponsor, Liquid Web! Thank you for your continued support!
We hope to see you at our November 7th Meetup where Scott DeLuzio will share his insights on Setting up a Recurring Billing Business!
B-Bye!! 👋🏼
🤸🏻‍♀️