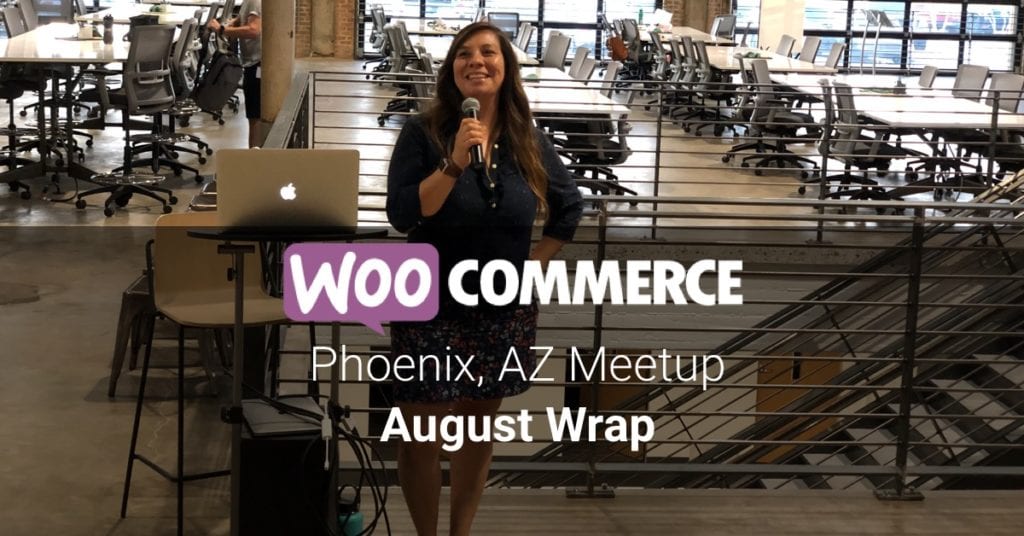 WooCommerce WPAZ Meetup: August Wrap
WooCommerce Meetup #1: Successful!
This has been months in the making but we finally launched! Last week we held our first dedicated WooCommerce Meetup right here in Phoenix. Long have we flirted with the idea of a WooCommerce-centric meetup. I mean like, for a couple of years. Of course, we weren't sure what the response would be and, wow, were we surprised. Originally we capped the attendees to 50. Two weeks before the event we hit capacity so I upped it to 60 attendees. Shortly after we hit 60 and a waiting list started. We took this as confirmation that the community was ripe for the topic!
We kicked the night off with pizza & networking. Then we moved right into the presentation by our very own John Morrison. John came with it on the topic of "Using WooCommerce for Wholesale Customers"
Here are some of the notes taken from the meetup:
1.2 Trillion $$$ will be spent online B2B by the year 2020 according to Forrester research
So it's a much larger market than traditional BtoC popup retail websites
What are business buyers' expectations for their shopping consumer experience?
3 out of 4 will switch vendors if the site usability is a problem.
Some common pain points:
lack or inaccurate information
insufficient inventory information
poor e-commerce site experience
difficult checkout time
customer service
incorrect information about "my buying relationship"
Missing or inaccurate information on products:
the wholesale customer has more needs like package size. How does it need to be stored? Is it ready to be sold as packaged?
Minimal Advertised pricing
UPP: Unilateral Pricing policy: Retailer agrees not to sell a product for below a price.
Both terms important for selling wholesale and for distributors.
Contracted pricing: Agreed on rates.
MSRP
So with Woo .. you will need to learn how to list these alternative prices in the cart.
Pain point: Insufficient inventory info
Need to be aware of where items are in the warehouse and which warehouses are logistically closer to where the buy is located.
Recommended plugin: myworks multiwarehouse & order routing
Pain point: Poor e-commerce site experience
Examples: Poor search results. Bad filtering options. No easy way to add products in bulk to cart
Woo Commerce quick order form plugin – recommended
Understanding expected buying-relationships with BtoB
How will shipping be arranged and billed? Payment terms? A line of credit?
Solution: organize WP roles to manage buyer relationships.
Example: set up a role that has its own unique pricing arrangements. Can give the right pricing … terms and shipping accounts for each unique role
Woocommerce dynamic pricing – use this with roles for your customers so when business buyers login you'll see the right price for the role set up for that buyer.
Catalog Visibility options
Role-based payment /shipping methods
A way to personalize a website for your customers
Procurement systems
How to talk to ERP systems
CXML punchout – helps to work with large-scale procurement systems in big corps
Can be done through e-commerce cart
This marked the now fourth Meetup under the WordPress Arizona Meetup Group and we're so ecstatic to grow this community even more!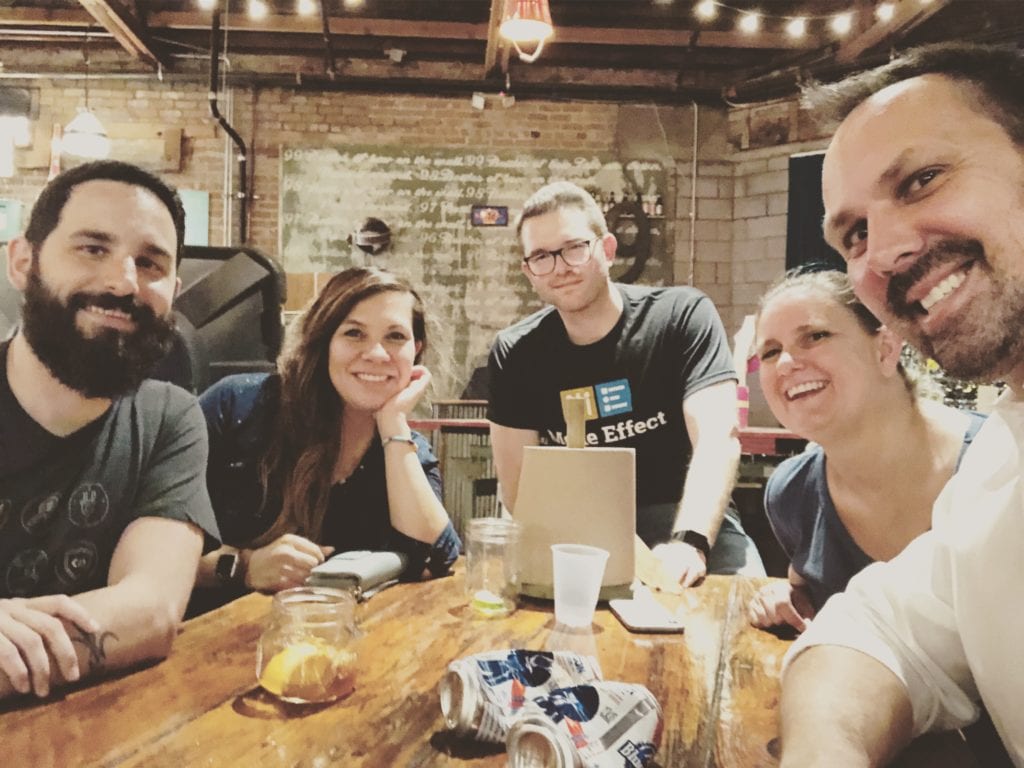 I gotta say, my favorite part of our Meetups is definitely the after-hangs (as I endearingly call it). All four of our WPAZ Meetups are intentional about getting together afterward to break bread or just drink and be merry. No one is forced. All are invited. Few come, but it's great. Relationships are strengthened and the community gets stronger.
I will close out this post with a huge shoutout to our Meetup's top sponsor Liquid Web! Lindsey Miller and crew have been amazing! We're so grateful for their support to have this Meetup! And we look forward to what the future has in store for this community!