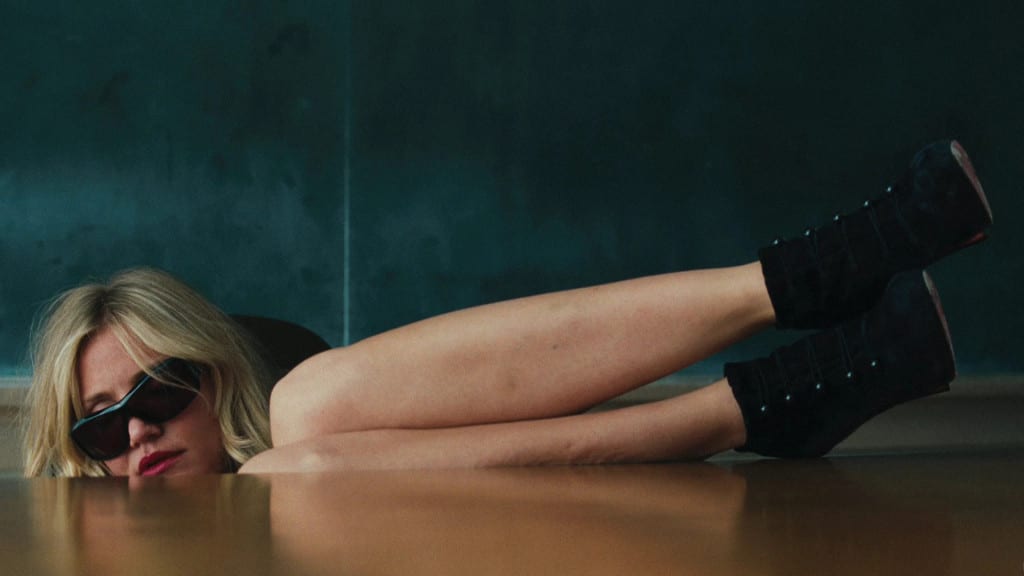 We've been too busy to be helpful. This is a problem.
Most companies are focused on convincing people to trust them.  This is especially true for any type of consulting.  We spend time with our customers telling them how they can improve their business and achieve success by taking the steps we lay out for them.  How often are consultants guilty of not following those steps we lay out for our customers?
I'd guess more often than we think.  So what would it look like if we did a better job with our own businesses?  How would it not only add to our bottom line, but improve our empathy and understanding to better serve our customers?  This is where I sat before taking the plunge.  I'm all I'm for better serving our customers at Mode Effect.
I'm tremendously grateful for our team and our clients who empower our company to create better lives for people.  At the end of the day this is what it's all about, really.
You likely know me since you're taking the time to read this year-end post, if not I founded Mode Effect.  We develop custom WordPress solutions. To put it short and put it simply, I run a website development company, I'm a web consultant.
Practicing what we preach as an agency
Since I've started our company I'll get chances to sit around with my colleagues, and often we'll laugh about how we're not great about marketing ourselves.  "Oh yeah, we don't blog, our website sucks and what not." This is a common theme for most of our conversations.
While there are plenty of agency owners who simply don't have the time (or make the time), I realized there are a lot of my colleagues and peers that are doing a great job at marketing and promoting their companies.  Their websites are fantastic and are very rich with great content, and are built to reach their customers and provide value.
I realized another truth for most agency owners.  We're not born entrepreneurs.  We're not all college educated and well groomed and gifted business people.  We're usually great technicians who create a business out of some sort of desire for creating a life we want to lead.  This leads to an assumption that we have a skill-set for creating and running a great business.  This is false.  Specifically speaking for myself.
While there are many levels to go on this topic, I'll stay focused on marketing.  I've taken that on as a challenge for our company to really invest back into our website and focus on providing the value that our customers can use to be successful. Before going down this road, I had to look at the foundation.  Our website.
Obviously, the most important thing anyone needs while creating a great marketing platform is creating a website that can actually scale. We built our website on WordPress. We know WordPress intimately and obviously its a great blogging platform.  We can continue to add pages, posts, and other content related changes since WordPress is essentially a content management system.
While having the CMS in place, we're constantly finding a need to tweak our page content, design, and trim features on the front-end of the website.  This type of deep-dive into our website has created a better empathy for our clients and a better understanding of what things to teach people about towards setting a path of success using their website.
On Content Marketing…
One of the key things that we've invested in this past year is content marketing. I've sat around with a lot of marketing companies and a lot of colleagues that are very passionate about investing in content marketing because it yields great results. Getting a content strategy put together and being consistent to put articles out are essential.  They key is consistency!
Essential keys to successful content marketing:
Plan your content
Stay consistent (daily, weekly, monthly posts, etc.)
Promote your content
I realized from years past that our company requires me to wear many hats and I'm constantly stressed from missing the mark with consistently posting.  So we hired a great content writer to help us create content.  The results were okay.  I learned a lot through this experience.  Chief of them was that while I scale my efforts to write more, I still need to work to provide the ideas or outline to this content.
The company we hired asked us for content ideas and I shot from the hip on some topics that I thought would be helpful.  In the 3 months we worked with them we got mixed results.
Rather than being frustrated, I'm thankful to learn more about what was working and what wasn't with the content.  At the end of the day the content must be relevant and useful to our customers.  Period.
As a second foray into hiring a writer, we found another company to help us create great content that allows us to put together great evergreen articles that are also focused on brining them into our sales pipeline.  The key emphasis for this is value.
I realized while creating content that it needs to have a great shelf life.  Our articles may not be read in the week they are published, so they need to be helpful from the outset and will resonate and provide value for as long as possible.  This is the key to creating evergreen content.
On Social Media…
In the past I personally have been an early adopter for social media platforms.  But more recently I've shied away from being as active due to my schedule.  However our company intends to be present to be more aware and helpful.  I've gotten a lot more serious about social media for Mode Effect. It's a little easier to be consistent on social media than it is posting a blog because let's face it, there's 140 characters on Twitter, and it's very easy to write a status update on Facebook.
I realize that it's easy to go in and drop something in quickly, whatever's on the top of my mind, but we've purposed to go out and curate content and put our own content up on social media to make sure that it's reaching the audiences we need to reach and not only that, re-sharing older content that we've shared and putting up evergreen content.
A tool I've recently started using is Edgar. Edgar is a social media curation tool that allows you to set up all of your social media networks and put in content, and it shares posts at random with relevant topics or categories. That's really helped us stay consistent in posting social media and getting key engagement to grow our awareness on social media. An area where we've lacked.
Along with content marketing, we're using social to promote our content.  To my surprise Facebook has been a challenge to reach our target audience due to their restrictions on the news feed and reliance on ads. The only way to effectively reach our audience is to pay and boost our posts or go out and run a separate ad.  We've experimented with Facebook ads a little bit this past year but haven't really gone all the way in. I would expect us to utilize Facebook ads a little more in soon so I'll post what we learn here.
Starting an e-mail newsletter
Another key piece that we've started to use is email marketing. Yes I know, I'm probably one of the last business owners out there to start using email marketing. Maybe you're in the same club as me. I've noticed slowly but surely over the last few years we've grown our list and have a lot of people that are connected to us whether they've chosen to do business with us or they've passed us over for a competitor.
The goal is for us to keep in contact with those people and have realized that our email list is ideal to stay top of mind.  This effort includes sending our articles as they're posted on a consistent basis.  I truly want to be helpful to any potential client whether they are a good fit or not.  I hate to see people waste their hard earned money and more importantly time going down the wrong road with their website.
My firth thought with putting all of these efforts together was to talk myself out of it.  "I don't need to do e-mail marketing," "I'm just going to be a spammer and shouldn't have to do this," are common things I've thought.  But as I've clarified my thinking I truly appreciate helpful content that helps me grow my business.  I know good business owner think in a similar way so we're going to stay the course.
Now coming back around, I mentioned that I run a web development shop and it's been a proper description that our website not being very great.  I've laughed that off even to potential clients.  But as I've looked deeper I truly believe we've missed great opportunities by not serving our clients with a great website.  I've started to be consistent about looking back at our website and seeing what things don't work.  It's that steady improvement and incremental change that will help us best serve our clients.
Yep we're practicing what we preach over here at Mode Effect. We're reinvesting back in the website to make a better client experience and ultimately serve people with the tools they need to grow their business online.
So when we tell you to go back in and update your website as you're looking to grow your audience, you can be sure that the message is intended for us as well.  😉