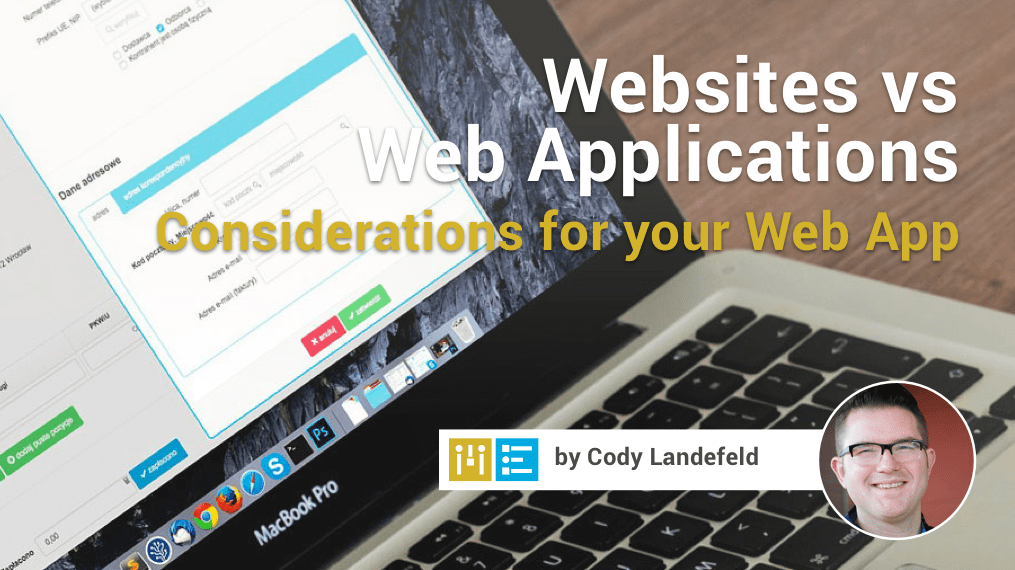 [VIDEO] Websites vs Web Applications – Considerations Before Building
Not every URL you visit can be classified as a website.  So your business needs to know exactly what this means for you and your customers.  Today you'll learn some of the differences between a website and a web application.
https://www.facebook.com/modeeffect/videos/vl.302249316799035/1150757254999279/?type=1
---
Being clear about what your company needs in a website is incredibly important.  Especially if you aren't sure what type of website you need.  Check out our last video on the difference between a website and web application for a good starting point here.
When contemplating a web application or website, it's also important to understand that there are often additional responsibilities that come with web applications. Especially if you're dealing with information that's provided by customers, visitors, or members.
While websites are largely information based, a web application often requires input from the end user. Anytime your users are inputting personal information or payment details, you are faced with the responsibility of safeguarding that information.
Websites are certainly not immune to hackers, but the inherent nature of web applications means that they are faced with an increased risk of security breaches. Your developer is probably already aware of this, but clients rarely are. So, make sure you discuss potential risks with your developer.
For example, registration or payment forms on your website open up the potential for SQL injection attacks. Hackers can use automated tools to scan every form on your website looking for vulnerabilities. Using an experienced agency or developer means that this risk has already been dealt with dozens of times before.
But it's not just a case of wanting to protect your users. In almost all situations, you have a responsibility to do so as well as a liability if you don't. If customers are required to register to use your web application, it becomes your responsibility to safeguard their personal information. If you're accepting credit cards or payment information online, you'll also face additional requirement like PCI compliance.
Does that all make sense?  Let us know if you have further questions we'd be happy to help you on getting clear about your company's online needs.
Get the bonus content: Learn 4 Ways Your Business Can Benefit From Developing a Web Application