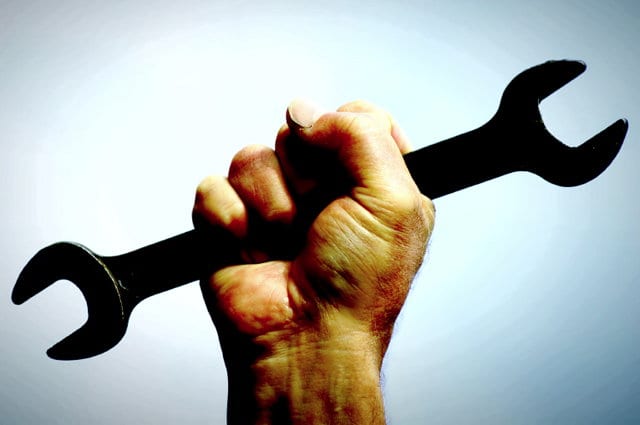 Website design is a commodity
Getting a website live has never been easier for most people. We're now in the age where website design is a commodity.
I hear the commercials everyday on the radio.  I see the commercials on at the gym and they carry the same message: "get a beautiful website online in less than __ minutes."  Seems straight forward right?  Your business needs a website and there's no question about that.
So getting something up to the web isn't the difficult part.  The challenge is in the planning and execution of a website design.  If you're building your first website you might benefit going through the website design process yourself to understand what it involves.  Then it should be clearer what you should include or that you really need to reach out to a website design company.
As I mentioned already your business needs a website.  There's no debate around that.  However therein lies a more difficult task to get a meaningful website that speaks to your customers.  That's not exactly an easy task.  I've been working as website designer for over 15 years and it's still not easy for me to do that for even my own business.  But it's obviously achievable and it's something that's ongoing.
Your website has to stand out from other websites.
This involves some goal oriented thinking.  As an entrepreneur or business owner you are likely used to approaching your business this way.  Your website should be no different.  It's not only a project, it's an ongoing marketing effort that should bring a high return to your business in terms of sales and credibility.
I can't say how frustrating it is to speak with business owners on a daily basis who have the misconception that their website is a one-time project.  It's really less about my own frustration as that client isn't a good fit for us.  It's more about the frustration that they will likely not see much of a return on their investment even if they succeed in launching a website.
I know this not only because we've had success doing this for customers, but also because we're making that effort on our own website and business here at Mode Effect.
Ok so what does that entail?  Goal planning is obviously strategic and clear, but what tactical steps should you the owner, entrepreneur, or marketer should know?
Create systems for sales leads and nurturing.

This should involve having an e-mail newsletter and CRM to help potential customers find their way into your sales team's radar.

Create compelling website copy (SEO).

Write the words on your website to clearly speak to your potential customers needs.  It's also beneficial to write within the best practices of SEO to get your website visible for the search terms your customers are looking for.  This should be an ongoing effort along with great content marketing.

Create great user experience.

Define the paths your customers need to take in order to get to the destination they need to succeed in the time they need to.  This can also be an ongoing effort.

Create great user interface design.

How comfortable are your customers with technology?  Do they subconsciously understand where to click or where to go on your website to get where they need to go?  After you complete user experience process you need to execute great user interface design on your website design.
This may or may not be timely for you depending on where your business is.  But it's important to understand where your business needs to go in terms of utilizing the web to grow at the rate you should be growing at.  Going from the ability to get something online to actually putting out a valuable platform for customers exposes a great divide.
As many business owners or marketers may not understand the clear difference between products like Squarespace or Wix it's up to great website designers to inform customers on the difference between a product-based and consultive approach.
I read a great quote from Brennan Dunn who tweeted a similar thought for us as website designers.
Web designers: you're going to have a hard time charging more if you're selling the same thing Wix, Squarespace, etc. are also selling.

— Brennan Dunn (@brennandunn) February 26, 2015
This is why it's so important to understand the difference between the website design commodity and a helpful holistic approach to your website design.  The investment in your business has to be ongoing just as you want your business success to be ongoing.
As a business owner myself we're challenged to be reminded of doing these steps well for ourself as well as doing it well for our customers.