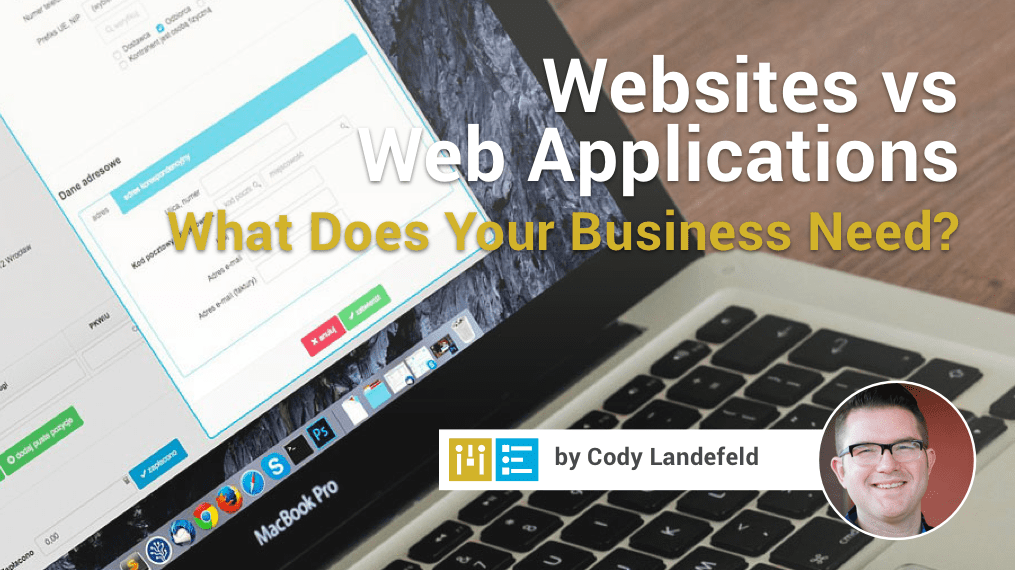 [VIDEO] Websites vs Web Applications – Know What Your Business Needs
Not every URL you visit can be classified as a website.  So your business needs to know exactly what this means for you and your customers.  Today you'll learn some of the differences between a website and a web application.
https://www.facebook.com/modeeffect/videos/1146065192135152/
---
Being clear about what your company needs in a website is incredibly important.  Especially if you aren't sure what type of website you need.  Check out our last video on the difference between a website and web application for a good starting point here.
Where it can really help to understand the differences between a website and web applications is when it comes time to hire a developer or agency. Having a clear long-term vision can assist in making sure you're hiring the right agency. Not every developer has the same skill sets or areas of specialty. If you anticipate needing a web application now or in the future, it's always easier to bring the right team on board from the beginning.
A while back we posted an article titled "How Your Website Should Grow as Your Startup Does". In that article, we spent some time reviewing the different phases that a typical startup goes through. We then tied those phases together —  discovery to scaling — and explained how they relate to your web development requirements.
Your company might only need a simple, informational website for the foreseeable future. But if your long-term needs clearly indicate that a web application will be required, that's something you can start planning for now. Doing so will ensure the process flows more smoothly.
Does that all make sense?  Let us know if you have further questions we'd be happy to help you on getting clear about your company's online needs.
Get the bonus content: Learn 4 Ways Your Business Can Benefit From Developing a Web Application