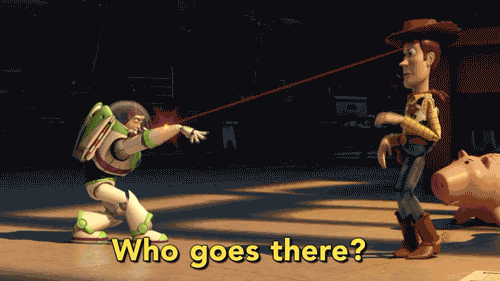 How to request a quote from a website firm
At Mode Effect we get requests for quotes often.  It happens because we intend to get as many inquiries as possible in order to help as many businesses as possible on finding the right website development firm (often times it isn't us and this is okay).  As our founder and overseer of new business sales, I sincerely enjoy helping businesses with advice regarding their website at any stage of their growth.
Most often we get requests from companies who've worked with a website firm or freelancer before.  This past experience is a plus and proves to be an educational experience on how to create a better website the second time around.  We also get requests from companies who are completely new and not used to working with a website development firm.  I enjoy working with businesses that are open to learning through the process of building a great website, but typically with new businesses it's hard to afford a great website and understand the value of a great website.  I'll often suggest they try to build something modest on their own or hire a good freelancer and I can make a recommendation there.
Every so often we get an RFP or simple request requiring a very formal process for get a website "bid."  I don't enjoy these.  I would say my colleagues don't enjoy them either and I'd venture to believe that many clients don't enjoy the process but I get it.  Typically we aren't talking with the decision maker or the business owner and with all due respect someone is just doing their job and following the process set before them.  Often it can be a good exercise to find the most professional firm but the process can cause a lot of contradictions and frustrations based on unknown variables.
Starting off on the wrong foot
I recently received a formal request comes for a website bid.  The e-mail was contained a Word document with a brief description of their organization and a form with some inputs.  If you're new to hiring a website development firm I truly realize it might be tough to understand, I really do.  Using an RFP or an up-tight and closed process creates a fundamental problem when beginning a new business relationship.
As I've said before, there are as many different businesses as there are business owners.  So engaging in a sales conversation typically requires some rapport building, at the very least.  Even if you are starting a relationship with a new website firm it's likely they could operate completely different than the last firm you hired.
A difference in practice, process, or experience can't be understood by just filling in a Microsoft 2002 Word document that you expect to receive back via e-mail.  Maybe I'm being a little harsh, or maybe not.  I truly do want to be helpful to companies who are looking for a website firm partner who will have their back and be a great "fit."  This is why I approach sales in a consultive way.  I want to know about your website project and know your goals in order to best understand what recommendations to make.  But we need to get to know each other a little first.
Where you should start
The most important thing a website firm needs to know is…..wait for it…….
YOUR.  BUDGET.
Answering an inquiry and filling in numbers is like shooting in the dark and hoping for a bullseye with a blindfold on.  It's totally (technically) possible, but extremely and unlikely.  Mike Monteiro (founder of Mule Design) wrote a great article on this and you can read it here as long as you come back and hang with us.
Think of your budget as a compass.  If I know what your budget is, I can help it guide you towards the most effective solution for your website.  Honestly this does involve a friendly decline and an introduction to a trusted colleague.  Other times it leads us in a great direction with options towards your current goal and long-term scalability that will help your business accomplish future goals and massive success!
Obviously the conversation starts with the goal in mind, but both sides have to get to budget very quickly in order to make the best use of each other's time.
Getting to "YES."
You are the client.  You hold the ultimate power of the decision.  You alone control the outcome of a potentially great and life changing relationship!  Okay so maybe that's not all the way true.  But it's definitely up to you regarding which website firm to hire.  This always is a careful choice.  Have you considered that website development firms are often screening closely evaluating whether or not they'll work with you?  It happens.  We practice this at Mode Effect.  It's not because we're rude, it's because we're focused on truly being sure we are the "best" fit for your business and it's goals.
When was the last time a website development firm asked to review your business plan?  This almost never happens.  So it's a big responsibility to weigh the risks of extending trust and do business together.  This is always a crap shoot but the more you can get to know your potential partner and understand their business approach this can help immensely.  If you're at the point of hiring a website firm, I'd love to offer some insight.  We wrote a post with some great questions to ask your potential developer (read it here).  They might come in handy when you're talking with your potential development partner.