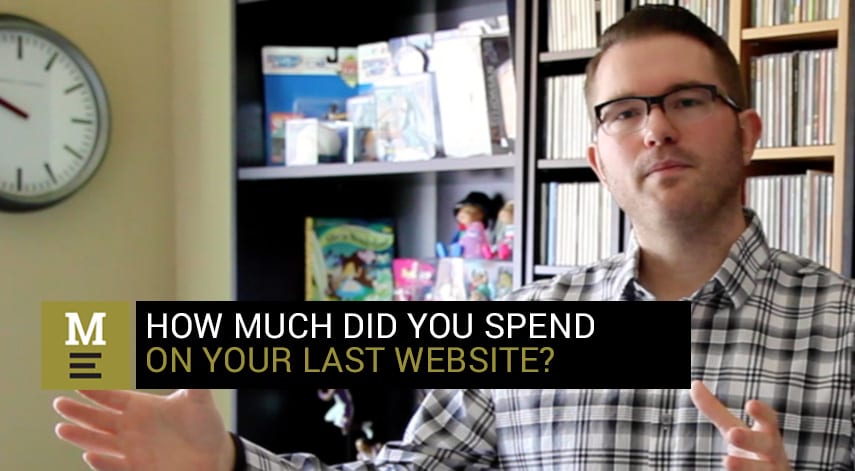 How much should you spend on your website?
If you are a small business owner it's tough to determine the right amount to spend on your website.  You probably have a website but you're likely second guessing if what you're doing is the right thing or if you spent too much or too little!  Don't get too frustrated with yourself because most people like you are in the same boat when it comes to getting the best value out of their website.  I made a brief video touching on how to quantify your investment on your website.  Check that out below.
I should say that we at Mode Effect are in the same boat as you.  We continue to spend on our website.  We refuse to let the excuse that we build websites stand in the way of having an effective website.  We are constantly looking at what we should be doing and measuring what we are doing to determine the right investment to reach our audience.  We use great tools like CoSchedule, Leadin, Sucuri, Gravity Forms, and other items to help our website run more effectively.
So whether you're pondering the value of your website and if the investment is worth it or you need a new website we're always here to help and answer your questions.  Even if you aren't doing much today for your website.  Something is better than nothing.  Get moving!