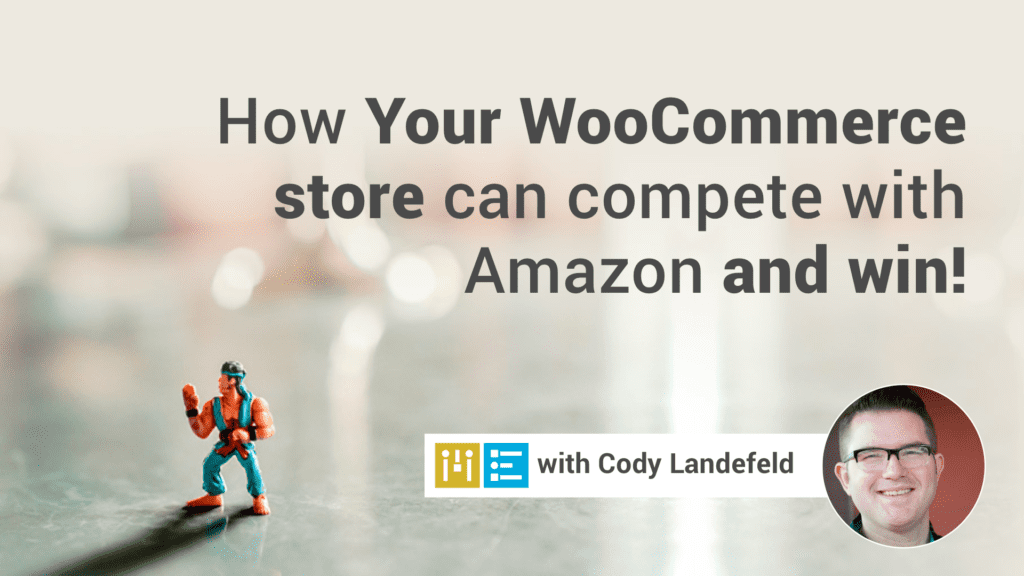 [Audio] How your WooCommerce can compete against Amazon and win!
Originally posted on our Soundcloud page we give a recap of one of our most popular WooCommerce posts about competing against Amazon.  Here's a snippet:
"Approaching e-commerce without giving consideration to Amazon is paramount to eating your lunch in the tiger cage at the local zoo. That's not to say it can't be done—because it can. You just need to be very clear about your strategic planning and what creates your competitive advantage—lest Amazon will eat you for lunch."
Even if you're not trying to compete with Amazon, it's good to know your customers and competition.  While building your WooCommerce store you'll want to know some items to consider that will help you to build a meaningful brand that your customers will be loyal to.
Learn what your store needs to do in order to compete against Amazon and win!  You can also read our original post here.
Follow us on our Soundcloud page here.

 You can subscribe to the "Expert Effect" on iTunes as well.